topic 6043
Improve Our Finishing of Stainless Kitchen Equipment
2000
Dear Sir,
We are manufacturing kitchen equipments. We would like to know is there any way we can improve our stainless steel finishing. Kindly let us know.
thanking you,
K. Prabhu Kumar
- india.
---
2000
Mr. Kumar:
Your product may need electropolishing. This process simultaneously cleans, brightens, deburrs, and passivates stainless steels.
Please see the directory listing on this web site for our contact information. There is also a link to our Internet site from which you can download our literature.
Ed Bayha
Metal Coating Process Corporation - Charlotte, North Carolina
---
2000
Dear Sir,
Further to the response received on Electropolishing as an ideal route to achieving mirror finishes, you need:
1) To standardise the Grade of SS being purchased and ensure you buy the same grade every time.
2) To ensure the dies used for drawing produce scratch free draws. To re finish dies that scratch while drawing.
3)Use drawing compounds that are suitable for the specific application so easy draws are the norm rather than the exception.
4) Coming to the actual Electropolishing application,there are several makers of Equipment and chemicals in India who can provide the right mix of machinery and chemical combinations for the work envisaged.
5) post electro-polishing activity will envisage careful handling and safe packing . We don't want to scratch those nicely electropolished sinks .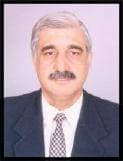 Asif Nurie
- New Delhi, India

With deep regret we
sadly advise that
Asif passed away
on Jan 24, 2016


If you have a question in mind which seems off topic, please Search the Site