topic 6029
Cast Iron Sculpture Restoration
2000
Q. I am looking for a way to take the rust off of some cast iron sculptures and to put a finish on them to protect them from further deterioration. The largest piece that I have is a bust heroic size.
Greg P Grant
fine arts - B.C. Canada
---
2000
A. There are at least 2 ways to solve your problem. One is chemically the other abrasive blasting. There are some excellent rust stripping products our on the market. It sounds as if you would need to get at least a 5 gallon container of a good product, immerse your sculptures in product from 3 to 5 minutes, then hot water with some form of rust inhibitor and let stand before applying final finish coating.Second method would require the use of blast equipment. Media which would leave you the most natural appearance of sculpture would be dry organic walnut shell or corn cob.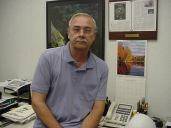 AF Kenton
Hatboro, Pennsylvania
---
February 10, 2012
Q. We have a Antoine Durenne Foundry cast iron sculpture of Venus we are trying to restore. It has quite a bit of rust. It is larger than life size so submersing isn't an option. We would like to remove the rust and put some sort of protective finish to keep this from further damage. Thank you for any input.
Nicole Jones
- Fort Worth, Texas, USA
---
February 10, 2012
A. Hi, Nicole. AF's suggestion for dry media blasting sounds good to me. There are endless types of clearcoats that can be applied. But if it will be kept indoors, museum wax =>
might be the best approach. If outdoors, maybe Everbrite [a finishing.com supporting advertiser] or a two-part automotive clearcoat.
Regards,
Ted Mooney, P.E.
finishing.com
Pine Beach, New Jersey
---
---
December 1, 2015
Q. My cast-iron (large ... weighing almost 100 kgs) sculpture, early 19th century, is cracking open in several places! How can I restore it?
Timir luthra
- Amsterdam The Netherlands
---
December 12, 2015
A. Try next webpage
www.janinevanreekum.nl/?page_id=32

You can try to contact Tony Beentjes too
www.uva.nl/over-de-uva/organisatie/medewerkers/content/b/e/t.p.c.beentjes/t.p.c.beentjes.html

Hope it helps and good luck!
Goran Budija
- Zagreb,Croatia


If you have a question in mind which seems off topic, please Search the Site