Where the world gathers for
plating, anodizing, & finishing Q&As since 1989
-----
Tin Ceiling Restoration Help Please
Q. Recently bought a house from 1900, we removed the tin ceiling from the bathroom without damaging it. There is so much paint on it from over the years it's unreal. I have gotten about 80% of the paint off but for the life of me I cannot get the rest off. I have used paint strippers, acetone, drill with wire wheels etc. I'm about to lose hope and just put drywall on the ceiling at this point. Any advice or help would be appreciated.
Jenny McGovern
- Prescott ontario canada
July 30, 2023
A. Hi Jenny. If you got 80% of the paint off, it's probably time to repaint it, possibly the color of tin. The idea of getting all the paint off and finding a decorative and usable layer of tin plating on the ceiling tiles underneath all that paint doesn't sound realistic to me anyway. What is the objection to painting them?

Luck & Regards,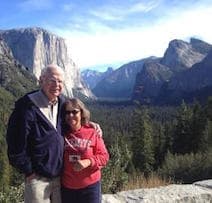 Ted Mooney, P.E. RET
Striving to live Aloha
finishing.com - Pine Beach, New Jersey



---
---
↓ Closely related postings, oldest first ↓
---
---
Q. How do I restore (strip/paint) the tin ceiling in my 100 year old kitchen? Is it possible to restore the natural metallic finish?
Wilma Nachsin
- Evanston, Illinois
2000
? What's your ceiling like at the moment?
Ian Brooke
university - Glasgow, Scotland
Q. Thanks for asking. The painted surface of the tin ceiling has large bubbles where the paint is pulling away. We poked through one of the bubbles and found the dark gray tin surface underneath. Under the paint, the ceiling seems tarnished, but otherwise in great condition.
Wilma Nachsin
[returning]
- Evanston, Illinois
A. While looking for info on this same topic, I came across a snippet on another board about using oven cleaner [affil link on Ebay & Amazon].

We had tried to use a few other things: Strypeeze(not thick enough to adhere to an upside-down surface); Citrustrip (less caustic and supposedly strips with a very thin layer - didn't work well); RediStrip (a paste-like remover that works upside down and is not caustic, but is very expensive and did not work well on the pressed detail of the Tin).

After seeing the tip about oven cleaner [affil link on Ebay & Amazon], we decided to give it a try ... it was just short of amazing compared to the other products "designed" for paint-removal.

Our ceiling had at least 5 coats of paint, the first one having been put on around 1910 or so... The first application of oven cleaner completely loosened the top 2 heavy layers of paint. After cleaning that with a plastic putty knife, another application of oven cleaner was applied that loosened most of the rest of the paint which we then took off again with the plastic putty knife. There was still quite a bit of paint left in the recesses of the decorative tin, so we applied one more application of oven cleaner and used a stiff plastic bristle brush to get into the crevices. Then wiped the whole surface with damp rags to remove the residue. It came out beautifully.

We waited about 2 hours after applying the oven cleaner before removing the loosened paint and made sure to have plastic sheeting below as the cleaner would eat into the hardwood floors. NOTE: The cleaner is supposed to be safe on metal (it is designed for ovens) but, do not leave the last application on for more than a few hours as it may leave minor pock marks in the old tin.
Joe Varga
- Rochester, New York
2002
Glad to hear that it worked well, Joe, but also concerned about working overhead with oven cleaner because it's really strong stuff (lye); one drop in your eye and you could be blind. It works better than products "designed for the job" because it's much stronger. At least make sure that you are constantly wearing properly fitting chemical goggles [affil links to item on Ebay & on Amazon].




Ted Mooney

, P.E.




Striving to live Aloha




finishing.com - Pine Beach, New Jersey






Yes, I suppose that's true... oven cleaner in the eye could blind a person, but I do believe that just about any chemical that can strip paint could blind you if gotten in the eye... hence the common sense use of good eye protection (goggles [affil links to item on Ebay & on Amazon]) when working with any caustic chemicals whether overhead or not.

Joe Varga

[returning]




- Rochester, New York





A. I did this on two ceilings about 8 years ago. I tried everything for removal; Chipping, propane torch, Methylene chloride. I finally found a product called Peel Away [affil link]. It is a Sodium Hydroxide paste that is troweled on and a paper-plastic film that is pressed against the paste. The next day the film is peeled off with the paint sticking to the paper. Sometimes it will just fall down from the weight. No toxic fumes but use rubber gloves [affil links to item on Ebay & on Amazon] and eye protection goggles [affil links to item on Ebay & on Amazon]; NaOH burns the skin. Applying thicker paste means less work cleaning in the details but this has to be balanced against the cost. At that time a 5 gal bucket was about $125. It was still a lot of nasty work but I could not have completed the project without this product.
There were too many different shades of gray to leave the metal unpainted. I used some kind of white primer, I think it was a Zinsser oil base (Zinsser B-I-N Primer Sealer [affil link]) that cleaned up with water. The finish coat was a latex base with metallic powder mixed in. One room was done in bronze, the other with brass color. It was applied with a Paint Sprayer (HVLP) [affil link] and I was very pleased with the result.I think the paint was called Chromatone from Crescent Bronze in Chicago and it was also expensive. Our building inspector commented that this was the only remaining original residential tin celling in town that he knew of.
Bob Kesley
- Lake Geneva, Wisconsin
2006
[editor appended this entry to this thread which already addresses it in lieu of spawning a duplicative thread]
Q. I have a very old copper ceiling, probably from around the turn of the century. it is rather ornate and has many ridges and dentils. Can anyone please advise me as to how I could restore, or remove the layers of paint. Can I power wash it? I have tried chemical strippers but the paint seems to be so thick that the chemicals just seem to move the paint around. It is rather beautiful would be unfortunate to have to get rid of it! what should I do?
Mark English
homeowner/carpenter - Astoria, New York
January 23, 2008
Ed. note: Bob Kesley says above that

Peel Away

[affil link]

did it even when nothing else would.
---
---
Q. Hi, we installed a new tin (unpainted) tin ceiling in our kitchen about 6 years ago. Despite fairly meticulous care it has become rusted in spots where steam from cooking has reached it. It is also very dirty and is not easy (to say the least) to clean. Are there any products out there that may help? Thanks for any info.
Lisa Aurello
D-I-Y-er - Brewster, New York
2007
A. Hi Lisa,
A clearcoat would require removing the rust first and would offer only limited protection. If it doesn't offend your aesthetic sense, I think Rustoleum Hammered Metal [affil link] paint in a silver color would be a more promising & permanent solution.
Luck & Regards,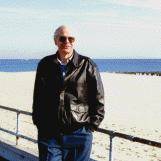 Ted Mooney, P.E.
Striving to live Aloha
finishing.com - Pine Beach, New Jersey



---
---
How about abrasive blasting?
Q. I have ceiling tiles dating back to 1916 that were removed from an old school house. I hope to install them in my kitchen and dining room. They need to be cleaned up and have several layers of old cracked paint that needs to be removed. What would you recommend as a spray or dip perhaps that could be used on them. It was suggested that perhaps a steam blast or baking soda blast would work but I don't want to damage them further.
Lorrie Reed
- Regina, Saskatchewan, Canada
January 9, 2009
Q. I also have been restoring a very large pressed tin ceiling in our federation home. After trying many products, I have started using oven cleaner (oven cleaner [affil link on Ebay & Amazon]). This appears to be be the most economical and also effective paint remover. However it still requires many man hours and patience. Is it possible to have the area cleaned with abrasive sandblasting?
Cheryl-Lee Ferguson
- Wee Waa, NSW, Australia
April 23, 2009
A. I have a house built in 1908 that has tin walls as well as tin ceilings. I started peeling the cracking layers of paint in my bedroom and ended up with a huge ugly mess. I'm now in the process of having someone soda blast the room, like sand-blasting, only with baking soda. I have yet to see the final results, as it's taking the guy longer than he thought, but I'm hoping this is my solution.

I'm intrigued by the oven cleaner [affil link on Ebay & Amazon] idea that others have posted, but it does sound a bit dangerous.
Jennifer Jones
- Thunder Bay, Ontario, Canada
May 28, 2010

We recently unearthed a hidden tin ceiling in the kitchen and decided, like idiots, to restore it. It's not a particularly fancy ceiling, luckily, comprised of "corrugated" panels with cross bars and rosettes. 90% of the paint had already fallen off inside the false ceiling, but the remaining paint was a nightmare to remove. Obviously, it was lead.

I investigated dry ice blasting, but frankly didn't want to spend $15 per sq ft for lead paint removal. Had we been able to, we would have left it bare, or urethaned it. We had to admit defeat and ended up painting it with Glidden (Ralph Lauren) metallic silver paint with sponges.

We stripped it, FOR A SOLID WEEK, with a variety of scrapers, some custom ground, and a variety of chemicals. We used oven cleaner that we read about here. It does work, but there's no one cure-all. We tried peel away #1 (had it already) and just didn't have the patience after discovering 24 hours was not enough. People, this is not easy work. It's a real labor of love. You couldn't pay me enough to do this in someone else's home. For the bits that we simply couldn't get off I used oven cleaner and Brillo [affil link] to soften the edges. Obviously, we used HEPA mask [affil link] the entire time and trisodium phosphate [affil links to item on Ebay & on Amazon] for cleanup. Max strength oven cleaner [affil link on Ebay & Amazon] was good for quick passes because it's quick acting. Spray it on, wait a few minutes, scrape/scrub, wipe it off before it hardens. Repeat.

Now I know why the tin was abandoned.
Todd Beaulieu
- Boston, Massachusetts, US
January 3, 2016
A. I had 60 tiles I bought from an antique dealer. They had many layers of paint.

I got an old oil tank which had been cut in two (an old bath tub would also work). I filled the oil tank with water and poured in 8 kilos of baking soda [affil link]. I used two propane burners to bring the water to boiling. I boiled the tiles for 30 minutes.

I then pressure washed (pressure washer [affil link]) them. The paint poured off them and left them looking new.
Robert J Russell
- Halifax, Nova Scotia, Canada
August 17, 2019
A. I'm in the same place as most of you. Right now I'm trying to scrape it off with a weedwacker, it works but the auto feed on those things are a joke. If your tin ceiling isn't yet installed you're lucky! Take the tiles to someone who does glass bead blasting (ask an auto body shop if you can't find one.) Be sure to use a metal primer (Zinsser B-I-N Primer Sealer [affil link]) before you paint it.
Linda Psomas
artist, home restorer - TROY, New York
February 22, 2020
---