Where the world gathers for
plating, anodizing, & finishing Q&As since 1989
-----
PVC Insulation Coating Discolors Copper Wire & Cable
Q. My problem is same as below. After some time copper becomes black in color inside the PVC ... but not in all coils in several. I am using metalube mix with water for wire drawing process. How can I stop the copper from becoming black? Please tell me in detail.
Rakesh sah
- Biratnagar nepal
August 15, 2022
A. Hi Rakesh. If a problem happens sometimes but not all the time it means one of two things: either something is varying which is causing the problem, which you ought to be able to track down (size of cable, color of insulation, degree of draw, time of day, etc.), or the process is not robust such that tiny, nearly imperceptible, variations cause problems to come & go.
Question #1: are you reliably treating the copper with benzotriazole, chromate, or other anti-oxidant? Question #2: what are the details of your situation? The idea that there is some simple step that you can take which will solve the problem irrespective of any variations in the PVC coating formulation and application method, and which will solve the problem in all circumstances, probably isn't realistic as Ruifeng Bai has noted. Sorry.
Luck & Regards,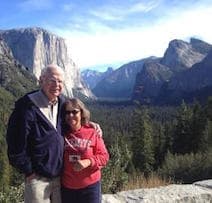 Ted Mooney
, P.E. RET
Striving to live Aloha
finishing.com - Pine Beach, New Jersey
---
---
---
Closely related historical posts, oldest first ...
2000
Q. Hi,

I have a cable plant, the problem I am facing is that in spite of using bright annealed copper the color turns black or green after the P.V.C coating within 20 to 25 days.Can you suggest any chemical that may be used during the copper drawing or annealing process which can protect the copper from oxidation inside the P.V.C and also does not effect the current carrying capacity.

Any person who can rectify this problem may please help.
Vaibhav Sondhi
cables - Delhi, India.
---
2002
A. Dear Vaibhav Sondhi,

Would you please tell me your detailed process of P.V.C coating; does it need high temperature? If it does, how high?
I just want to know about the current discoloration-proof treatment that is used. You know BTA (benzotriazole) is always used for copper anti-discoloration, but sometimes it is not good enough to prevent discoloration for a longer time. I have been studying copper discoloration resistance for many years, and there are several kinds of anti-discoloration products, please tell us your present problem as detailed as possible.

Thanks,
Ruifeng Bai
- P.R.China
---
2005
A. Please add copper passivator to solve this problem.
Mathu
- Tirunelveli, Tamilnadu, South India
---
---
February 9, 2009
Q. Mr. Bai,
Can you please explain in details about discoloration phenomenon during & after insulation of copper conductors.
Regards.
Anil Kapoor
copper cables - India
---
July 20, 2016
Q. Hello!

I am facing the similar problem of getting copper black while coating PVC. Have you people already discussing the same problem get any solution so far? If anyone knows please help me I will be grateful.

Thanks.
Iqra Ayoub
- Lahore, Pakistan
---
Hi Anil; hi Igra. The black is certainly an oxide or sulfide; sulfur certainly turns copper black, as has been reported thousands of times in the Chinese wallboard scandal. If there is a way to limit exposure to sulfur and high temperatures, that probably will help. Ruifeng has said that he can't condense his "many years of study of this subject" into a paragraph of two that covers all situations , so ...
As he requested of Vaibhav, please tell us the details of your own particular situation. What are you presently putting on the copper as corrosion inhibitor, benzotriazole? Any other tarnish inhibitor, like a chromate? Does this happen on every meter of cable, or only occasionally. How big is the cable? What temperature is the PVC. What does the installation look like -- is it a continuous wire drawing and PVC coating line? I am confident that someone with years of experience can be helpful to us towards solving a carefully detailed problem, even though unable to educate us into being experts ourselves. Thanks, and get back to us with your details please!
Thanks & Regards,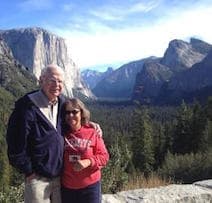 Ted Mooney
, P.E. RET
Striving to live Aloha
finishing.com - Pine Beach, New Jersey