Serious Education ... plus the most fun you can have in metal finishing.
How to Get Black Finish on Stainless Steel Plates?
A discussion started in 2000 and continuing through 2017 . . .
(2000)
Dear sir/ma'm
I am serving as a purchase executive in a measuring instrument mfg. company in INDIA.
I come across various requirements from our production department for metal finishing needs for different kind of products and development activities.
My query is that now we are going for a process called ELECTROPHORETIC LACQUER finishing for metals. We are considering it to get a pitch black surface finish on a stainless steel base metal by means of electrolysis process. Kindly suggest:
1) the 'electrophoretic lacquer' finishing is an electrolytic process or not? if not
2) suggest an alternative electrolytic process that could render black finish on Stainless Steel mat'l (300 series)
Looking forward for your reply , yours faithfully
ramesh
Ramesh S. A
[last name deleted for privacy by Editor]
- Mumbai, India
---
(2000)
A. Yes, electrophoretic processes are electrolytic processes, sometimes alternately known as e-coating, e-painting, electrocoating, or electropainting. They are somewhat analogous to electroplating but are not metallic. In electroplating, the addition of electrons at the cathode reduces metallic ions to metal atoms; in electrophoretic lacquering, the addition or subtraction of electrons reduces or oxidizes a soluble organic molecule into an insoluble molecule on the component being coated.
You might want to talk to Coatec India about the electrophoretic lacquer process.
An alternate electrolytic process might be stainless steel anodizing via the Prismatic Process available from B&M Finishers / Prismatic Stainless Steel [a finishing.com supporting advertiser].
Ted Mooney, P.E. RET
finishing.com
Pine Beach, New Jersey
---
---
Need a durable weather resistant black finish for stainless steel
(2002)
Q. My current method of powder coating galvanized steel (black) is not holding up against years of outdoor exposure. The coating flakes off after 5-6 years, I assume the cause is U.V. damage to the coating along with the daily expansion and contraction from heat caused by the sun. Corrosion is an issue due to exposure to coastal weather conditions. What is the most durable black finish for stainless steel for these circumstances? Can 22 ga. type 316 compete costwise with 16 ga. galvanized steel with black powder coating as a post process finish. I roll form my own steel, and send it out for finishing now. How much room does anodizing equipment take up (in excess of the parts)and what is the cycle time compared with powder coating? Will Black oxide deteriorate like powder coating? Would this be a viable way to go?
Dick Beach
- Los Angeles, California, USA
---
We can suggest black color steel passivation.
adv.
Look at the pictures on our site. This method is relatively new, and are running some test on corrosion resistance. I will keep you posted.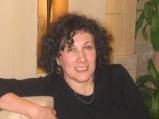 Anna Berkovich
Russamer Labs
Pittsburgh, Pennsylvania
---
A. TRY ELECTRO DEPOSITION COAT [E-COAT] AND THEN POWDER COAT.
Ed Farrer
- Lombard, Illinois, USA
---
---
February 23, 2017
Q. We want to do Black Matte coating on Stainless Steel 202 Grade (small round shape articles).. What is the best durable & cost effective method to do? Can anybody please help! Thanks.
Devang Mehta
- Ahmedabad, Gujarat, India
---
February 2017
A. Hi Devang. "Cost effective" points to paint as a first choice. But there are many possibilities which are less cost-effective including black oxiding, anodizing, electrophoretic lacquering, powder coating, dull black nickel plating, and black chrome plating. If you can tell us what the parts are, where they are used, and why they should be matte black and durable, we may be able to help lead you towards a preferred finish.
Alternately, if you search the site for "blacken stainless steel", you'll find a good number of threads expounding on each of those possibilities. Good luck.
Regards,
Ted Mooney, P.E. RET
finishing.com
Pine Beach, New Jersey
---
February 24, 2017
Q. Hi Ted,

Thank you very much for your reply. We want to do black matte finishing on Stainless Steel Curtain Eyelets (Rings). We want it durable in the sense that it should not get easily scratched with the running on the curtain rods. Our buyer wants it in black finish only. Please suggest best option in regard to this! Again thank for all your help!
Devang Mehta
[returning]
- Ahmedabad, Gujarat, India
---
April 2017
A. Hi Devang. My guess is that black oxiding the stainless steel followed by a hard clear coat like 2K-automotive clearcoat will be the most satisfactory approach.
Regards,
Ted Mooney, P.E. RET
finishing.com
Pine Beach, New Jersey
---
May 17, 2017
A. Good black durable anodized layer can be obtained on 400-series stainless steel (surgical steel). Other types of stainless steel are much harder to blacken. In each particular case the parts need to be tested.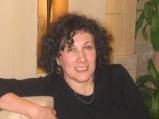 Anna Berkovich
Russamer Labs
Pittsburgh, Pennsylvania