World's #1 finishing resource since 1989
No login needed: Chime right in
topic 59990
PEEK coating very small objects
August 26, 2015
Q. Has anyone experience with powder coating of very small objects? We have pieces of tubing with length of 5 mm and about 1.6 mm outer diameter that we want to coat outside with a layer of about 5 micron PEEK (polyether ether ketone) Melting point of PEEK is about 340 °C
We have also tubing of about 25 cm long that we want to coat inside (diameter 1 - 5 mm) with about 10-20 micron PEEK
Thanks,
Jan Peene
Jan Peene
- Middelburg, The Netherlands
---
August 2015
A. Hi Jan. To my limited knowledge, PEEK coatings are available as powders (in a good range of sieve sizes) and as wet sprayable coatings.
If the production volume is sufficient, it should be possible to build a wet coating system or a fluidized powder bed for the ODs if the volume is sufficient to justify the custom design of a vibratory feeder system such as is used in miniature assembly processes, with the tubes ultimately seated onto closely spaced pins on a custom chain.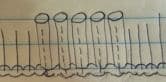 The ID of the long thin tubing sounds difficult but you might want to talk to a PEEK supplier about the possibility of an e-coat or autophoretic PEEK coating. If that's not available or practical, perhaps a e-coating based on a different polymer could suffice. What material are the tubes made of?
Regards,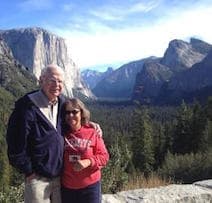 Ted Mooney, P.E. RET
Aloha -- an idea worth spreading
finishing.com - Pine Beach, New Jersey