World's #1 finishing resource since 1989
No login needed: Chime right in
topic 59981
Calculating required aluminum anodizing time
August 13, 2015
Q. Hello all,

Not sure why my first posting hasn't been posted yet, but I'll try again.

First, I guess a little about myself... I am a custom painter and hydro-printer. I'm looking to expand my horizons with powder-coating and anodizing, anodizing being in the forefront. I have been trying to do my due diligence with researching stuff first, but I did still manage to come up with some questions that I may have either over-looked, or misunderstood.

Please excuse my sporadic-ness I have several questions and I want to get them down before I forget. I will TRY my best to post all questions together, but info or a statement may work its way into a question.

I'm trying to wrap my head around the 720 formula, (I'm having a brain fart for some reason or perhaps just over-analyzing things as usual), alas the power supply I'm looking to use is a 110V, 0-10amp, 0-30V unit.

I've done quite a bit of reading and seem to have come across either conflicting info, or info with insufficient supporting data.

Questions:

1. I've seen several posts/videos of people anodizing for an hour or 2 hours at a time... is that necessary? Whereas I've seen posts regarding the 720 rule where anodizing can be done in as little as 25 minutes. If I'm anodizing a 13" barrel and say a 2"W x 8"L milled alum frame/housing (think of a pistol) what would be my appropriate time to anodize with my proposed power supply, (0-10 amps, 0-30V)?

2. What is the purpose / benefit of building the different microns/mils of oxide? What purposes/factors constitute the varying thickness?

3. My main object/s I'll be anodizing would be tubes or barrels and gun parts, with other small parts and am wondering what would be the "correct" or "ideal" mil build that I would want for said parts. Again, almost all of my projects would be for show purposes, and I plan to dye most of these parts.

4. Can tanks (HPA, CO2, Scuba) be anodized? Unpressurized of course, but I've seen bits and pieces of info regarding strength fatigue, but would a simple 1 time anodizing and dyeing application really jeopardize the strength of a tank that much? Granted the tanks I'm personally referring to would be in the 3-4800 psi range.

5. How long can I expect my anodizing solution to keep? Assuming I'm using a 5 gal bucket, or 18 gal tub? More than likely the 18 gal tub, and doing perhaps 1 to 2 guns a week.

6. Lastly, I've read several times where the anodizing solution should be kept rather cool, in the low 70F's, assuming this is correct how do you propose I keep the solution cool without using a chiller? Can cold water be safely added to the solution? Perhaps pumped in cool air? Are you guys using something different?

Thanks in advance for all you advice, and guidance, I have done LOTS of reading and watched many videos, but sometimes a question still arises.
Patrick Johnson
Hobbyist - Clearwater, Florida
---
August 2015
A. Hi Patrick or Rodger or ... your first letter was not posted was because you used a fictitious name, declined to provide your city, and mistyped your email address -- so there was no way to reach you :-)
1. The reason for varying anodizing times is chiefly to obtain varying anodizing thickness as addressed in your next question. But tell us the surface area you want to anodize, and remember that it may be inappropriate to anodize that barrel and milled frame simultaneously if they might be a different alloy. Also note that some hobbyists anodize at a lower current density than professionals employ, which is usually about 12 ASF. Voltage will depend upon the alloy and will likely be between 12V and 20V.
2 & 3. There are many reasons for different anodizing thicknesses. In addition to corrosion resistance and wear resistance issues, you might need thick anodizing of maybe 0.0006" to get dye saturation of black and very dark colors (you can't get enough dye into the pores of a thin coating for good saturation) and you might want thin anodized coatings of 0.0001" if your were trying to retain high reflectivity. But I imagine that 0.0002" to 0.0003" would be typical for your needs.
4. I can tell you that our search engine will find you a few threads about scuba tanks; but I doubt that they can be safely anodized.
5. One of the marks of most professional anodizers is that they seek "equilibrium processes", i.e., processes that can be run continuously and are never dumped or exhausted. Although not always fully obtainable, the idea is that the anodizing solution will last forever.
6. Probably 68-70 °F rather than low 70's. A chiller is the right way to go, but some people use ice. And if you use a large tank, small parts, and thin coatings, you might be able to get away without a chiller or cooling coil. Good luck.
Regards,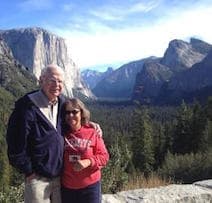 Ted Mooney, P.E. RET
Aloha -- an idea worth spreading
finishing.com - Pine Beach, New Jersey
---
August 14, 2015
Q. Thanks Ted, I will search for the scuba tanks thread when I have a free moment. Can you please help me understand the 720 rule for my application with the listed power supply and projects that I am working on? What would I need for the 3 mil application and the 6 mil application for black?
Patrick johnson
- Clearwater Florida usa
---
August 13, 2015

To expand a little on what Ted has said, and to help you out a little using the 720 rule (which should be used as a guideline), let's use just your 13" gun barrel as an example. For the sake of ease, lets say it's a big gun, and the diameter of the barrel is 1".

You'll need to find the surface area of the barrel, starting with the circumference.

C=3.14 x D (1" in this case) so your circumference is obviously 3.14"

Next you'll multiply the circumference by the length (13"), so now you have a total of 40.82 sq". You'll need to take that #, and multiply x 2, because you have to take into account the surface area inside of the barrel as well. So, we're now at 81.64 sq". To get that into sq ft, you'll divide by 144, and you end up with ~.56 sq ft of surface area for the barrel.

As Ted suggested, let's go with 12 ASF. That puts your total current need for just this gun barrel at approx. 7 amps. If your end thickness goal is .0005" (1/2 mil), using the 720 rule you will need to anodize the barrel at 7 amps, for 30 minutes to achieve the desired coating thickness (.0005") on the outside of your barrel.

This is all well and good if you can accurately figure out the surface area of your parts. If those figures aren't accurate, your amperage total will not be accurate, which makes the 720 rule rather worthless. This comes into play when trying to anodize a frame, which is much more complex, obviously, and could be challenging to get an accurate surface area figured out. In such a case, you may just want to anodize at constant voltage, perhaps 15-17 volts. The downside to this is your end coating thickness is not predictable as it would be when anodizing by constant current. You would need to play with your anodizing times using constant voltage till you get a thickness that will accept dyes, unless you want to drop a lot of money on an eddy current meter which you could use to measure your coating thickness.

If you're struggling with grasping the 720 rule, the link below is an online calculator to help. Just plug in your surface area, current density, and desired thickness and it will give you the time needed.

http://ndhsubmersiblescience.com/ano/720rule.html




Marc Green




anodizer - Boise, Idaho





---

August 16, 2015

Q. Thank you Ted,

With the info given, and what I have been reading, I'm trying to formulate my anodizing time with the pieces I'm planning to anodize.

Total, I believe all the parts added up together, each gun with come out to about 55 sq inches. (0.3819 sq ft)

My proposed power supply will be a variable 0-30 V, 0-10 Amp machine. My first tank setup I'm looking to manufacture will be a 27 gallon (19" deep, 15" high, 28" long) tub.

I want to achieve a 0.6 mil build I believe, per your recommendation, due to me wanting to use black dye in some cases.

Please correct me if I'm wrong, but the "720 rule" is (A/ft2 x minutes / 720 = mils)

So looking at a posted formula in another thread:

amps/ft2 X minutes / 720 =mils

0.3819 sqFt x 12 ASF = 4.58 Amps, which I assume I can safely bump up to 5 Amps? I will continue equation at the 4.58 Amps though.

720/12(ASF) X 0.6 mils = 36 minutes ... is this correct? Is so, this time frame I can definitely work with! Haha

Questions:

1. How much does the adding of the anode plates into the tank affect this math if at all? Will I need to alter the math at all to take into consideration of the cathode hanging bar?

2. The guns I am looking to anodize are "aircraft grade aluminum" can I assume they are 6061? How can someone tell what grade of Aluminum an item is?

3. What voltage is needed for my pieces?

4. I see posts stating a 16% sulfuric mix, some 10%, which is correct for my application? Other than the strength of the acid, what is the correlating effect on the pieces to be anodized?

5. I saw something about a (correct anode/cathode ratio), how do I formulate such? Is it simply a 1:1 sq ft ratio?

6. Lastly, which is the better to use for the anodes in the tank? Aluminum plates or Lead? I'd assume lead, since the aluminum plates would anodize with the pieces in the tank correct?

Thanks in advance!

Patrick Johnson

[returning]




- Clearwater Florida USA




---
August 2015
A. Hi Patrick. Hopefully someone will review your questions and help. In fact, Marc's response, which crossed in the mail with your question, answers a lot of it for you, but ...
1. Not at all.
2. Sorry, don't know offhand, but doubt it: aircraft grade often means stronger alloys like 2XXX and 7XXX.
3. Anodizing is done at about 12-18 volts but because I don't know answer 2, I can't suggest 3.
4. Please do a calc on 10% by volume vs. 16% by weight and let me know how far off we are, as I think that's the explanation.
5. I'd have to get back to you. But do you have a good anodizing book? A forum like this can point you to good resources, and can also provide answers to highly specific questions, but it is not organized in tutorial fashion like books are, and it makes for a very poor imitation of a good book. Most of your questions are probably already answered somewhere in the 50,000 pages of this site, but not in anything even resembling a proper tutorial method :-)
6. Re. aluminum cathodes vs. lead cathodes, the question has already been asked in this forum a half dozen times and received several dozen perspectives, try the search engine. I could answer "aluminum" only by disrespecting a half dozen of my betters, or I could say "lead" and insult a different half dozen of them :-) You need to find those threads and decide for yourself.
In the meantime happy "searching", but you'll learn the basics much faster by reading a book than by searching the site, because bouncing back and forth between info you already know and have read dozens of times, and info you don't yet have the grounding to understand is an inefficient way to learn. But good luck!
Regards,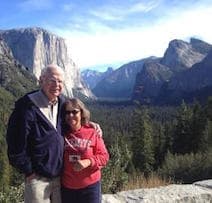 Ted Mooney, P.E. RET
Aloha -- an idea worth spreading
finishing.com - Pine Beach, New Jersey
---
August 19, 2015
A. 1. Ted is correct, not at all. Keep in mind, you're adding cathode plates, not anode plates. In anodizing, your work is the anode.

2.Typically aircraft grade is a 7000 series, and a lot of gun parts are as well ... but that is not for certain.

3. You should not need more than 25-30 volts for what you're trying to achieve. Hard anodizing would require more voltage.

4. Higher acid concentrations tend to lead to larger pores, which in turn, would accept dyes a little better. You should play around with different concentrations to see what works best for you.

5. In industry a 3 (your work surface area) to 1 (your cathode surface area) ratio is used. You'll want to place your cathode bars on both side of your "tank" for even coating thickness.

6. General consensus is that Al cathodes are better. They are a better conductor than lead. The downside to Al is that they will eventually need to be replaced, due to the fact that they will erode over time. You can extend the life of them by removing them from your acid solution when not in use. And no, they will not anodize. I think either one of the materials would work just fine for your application.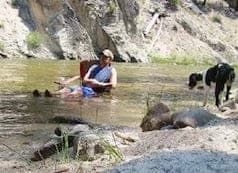 Marc Green
anodizer - Boise, Idaho