World's #1 finishing resource since 1989
No login needed: Chime right in
topic 59969
Will Black Oxide on Stainless Steel hardware prevent Galvanic Corrosion with cast Aluminum
July 14, 2015
Q. My company designs and manufactures (That is correct - Manufactures!) decorative outdoor commercial lighting products. To prevent corrosion, we use 100% Stainless Steel hardware in our cast Aluminum Fixtures and Poles. We currently wet paint hardware to match the color of Fixture, which is Black about 75% of the time. We are exploring Black Oxide as an improved coating on the SS hardware. After many years in the environment currently, the SS hardware sometimes experiences galvanic corrosion and the hardware is difficult to remove.
Would the Black Oxide layer of Magnetite (Fe3O4) help prevent the galvanic corrosion? I have found several Anodic Indexes on line, but nothing specific for Magnetite (Fe3O4). I found iron (Fe) or steel at -0.85V on the Anodic Index, which is really close to Aluminum at -0.90V. This is great as it a difference of only 0.05V which is within the minimum difference of 0.15V recommended for harsh outside environments. I do not really know how Magnetite specifically would perform and if my using Iron (Fe) to compare is appropriate. We would like to proceed with Black Oxide as long as it does not make the galvanic corrosion worse.
I would greatly appreciate any additional information on this topic. Thank you, Grant
Grant Burton
Senior Manufacturing Engineer - Roselle, Illinois, U.S.A.
---
August 2015
A. Hi Grant. I don't have the reference you seek either; but I also don't see this -0.85 number for iron or steel and suggest that you double-check it if you haven't. While we're waiting for someone to find that reference, I believe it unlikely that black oxiding the stainless would increase its corrosion resistance in any scenario. I think normal passivation of the stainless steel is the best corrosion fighting approach. But you might want to investigate whether the stainless hardware can be anodized to the black color you seek. B&M Finishers / Prismatic Stainless Steel [a finishing.com supporting advertiser] is one supplier of anodizing technology for stainless, and Russamer Lab [a finishing.com supporting advertiser] might be another.
My feeling is that the stainless is not galvanically corroding to cause the hardware jamming though, as it is the cathode in this system. The jamming may be galling (cold welding) of stainless on like stainless, or swelling of aluminum oxide in the holes, reducing clearances.
Regards,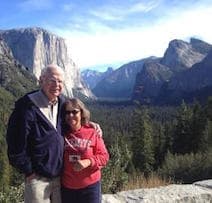 Ted Mooney, P.E. RET
Aloha -- an idea worth spreading
finishing.com - Pine Beach, New Jersey