World's #1 finishing resource since 1989
No login needed: Chime right in
topic 59961
Copper plating jam jar lids
July 31, 2015
Q. Hello I am a hobbyist and need some help. I would like to copper plate jam jar lids and case catches purchased from Etsy and Ebay and first need to know what metal the jam jar lids are made from. I am guessing steel or stainless steel and the catches also steel or stainless steel with a zinc finish. I am really new to this so if one of the board members has the patience to respond it would be much appreciated.
David Michael
Hobbyist - London
---
August 1, 2015
A. Hi David

Sounds a simple requirement .....

Firstly, Your lids are almost certainly mild steel; anything else would be far too expensive for a jam jar lid. Zinc plating over stainless steel would be very difficult (therefore expensive) and serve no purpose. Try them with a magnet.
Zinc seems unlikely for food use so we can guess (remember guess) that we have tin plating over steel.

Now we need a chemical stripper to remove the coating and anything that dissolves metals like zinc or tin needs to be handled with care.

Next we have a small problem. Simple copper plating solutions you could use at home will not plate onto steel so you would need a copper cyanide process and it is unlikely you would be allowed to buy this in UK. A pyrophosphate process would also work but is hard to obtain and control. But copper cyanide process is not usually bright so a copper sulphate process with appropriate brighteners comes next. Then copper tarnishes so a clear lacquer to finish the job.
Every stage requires thorough rinsing - producing effluent - and lids are often difficult as the turned edges trap chemicals.

On the other hand, yellow pages would find a plating company near you with all these processes at a fraction of the cost of setting up, not to mention coping with all the regulations concerning use and disposal of these chemicals.

So I'm afraid this is not a job for a home workshop.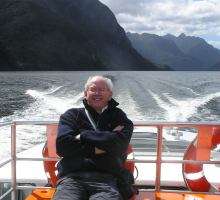 Geoff Smith
Hampshire, England