World's #1 finishing resource since 1989
No login needed: Chime right in
topic 59960
Rust on Chrome Plated 9V Battery Contacts
July 27, 2015
Q. Hello,
Some of our new chrome plated 9V battery contacts that are rusting in storage.
The contacts are stored for approximately 3 months before use.

The storage bags do not include any type of desiccant that I am aware of.
Our C.M. has experienced higher humidity levels than normal this year.

The same contacts stored in El Cajon, CA are not rusting (that we can tell)
Our internal testing suggests insufficient or no copper plating.

Is this a reasonable assumption?
If not, what else can we test for before contacting our supplier?

Thank you in advance,
Trenton
Trenton Blizzard
Electronics Engineer - El Cajon, California, San Diego
---
July 2015
A. Hi Trenton. You refer to "chrome plated", but I'm not sure if you are using this term in colloquial fashion, simply meaning "shiny", or whether you actually specified chrome plating, or know chrome plating to be the standard for these batteries.
I don't have any inside knowledge of 9V battery manufacturing, but I would have assumed the contact buttons were nickel plated rather than chrome plated. There are ANSI specifications for 9V batteries (ANSI 1604A) and I believe the shelf life is supposed to be years (I see an Energizer spec claiming 5 year shelf life, and a Duracell Prolife claim of shelf life of 7 years).
My personal opinion is that, while you may be able to do lab testing to determine whether a product meets your specifications, it is hopeless for you as buyer to try to troubleshoot your vendor's plating line via metallurgical analyses in your lab. I think you have to simply reject the parts rather than try to inform the vendor what internal processes they did wrong. Good luck.
Regards,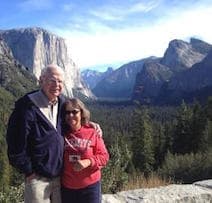 Ted Mooney, P.E. RET
Aloha -- an idea worth spreading
finishing.com - Pine Beach, New Jersey
---
July 28, 2015

Q. Hello Mr. Mooney,
Thank you for your prompt response.
I may have misled you in my first problem description.

The rust is taking place on our 9V "battery tray" terminals (not the actual battery terminals).

I hope this helps.
Thanks again,
Trenton

Trenton Blizzard

[returning]




- El Cajon, California, USA