World's #1 finishing resource since 1989
No login needed: Chime right in
topic 59959
Problem with plating and coating (gold and silver)
July 27, 2015
Q. Hi all,
I have some stupid and basic questions that are trivial for you but important for me. I am planing to establish a jewellery plating/coating pipeline and have tons of problems. I surfed through the net and found very inconsistent answers then preferred to ask here.

1. Basically what is the difference between coating and plating? (please explain with simple terminology I am very new in jewellery industry).
2. I have some golds/silvers and I want to plate them but the quality and the sustainability is very important for my taskmaster. I want colours to stay long on the gold and look very flashy. Which type of machines should I buy?
3. For establishing such a pipeline which type of machines and material do I need to buy?

The story is that I have a very good offer that I want to buy machines and hire some expert guys to work with those machines but I don't know from which point I should commence !
BTW if you know any good company that sells these machines please share with me.

I should be grateful if you answer my questions.
Cheers
John Milane
- Italy
---
July 2015
A. Hi John.
1. "Coating" and "plating" are slang, rather than specifications, so we can tell you what they most often imply most of the time, but you simply can't put a fine point on slang :-)
When organic materials like paint are put onto articles, the term "coating" is often used, and it could be an abbreviation for such organic coating technologies as powder coating and electrocoating. When metal is put onto articles, one of the most common methods is electroplating, and the term "plating" is often used as an abbreviation for electroplating. The word "coating" might sometimes be used when referring to metal that has been deposited onto an article, but I don't think the word "plating" is properly applied to an organic coating.
2. It's all about how much money you want to spend on real gold and real silver. It's possible to put enough gold plating onto a jewelry article to last a century, but nobody does that. People tend to look for the absolute cheapest way to disguise their jewelry as if it were gold.
- For low volume, this is done by electroplating a very thin layer of gold, and topping it with a clear coating. This can be done at very low capital cost.
- For high volume, this is done by PVD (physical vapor deposition) of titanium nitride (which is a very wear resistant material that looks like gold), sometimes topped with a very thin coating of actual gold for perfect color control. The reason this is applicable only to high volume is the high capital cost of PVD machines ($1M+ USD)
3. For a number of reasons we do not recommend vendors or brands in this forum, although people are welcome to suggest technologies.
I think you will find letter 41517 extremely applicable to your situation, but still ... I don't think people are smart to go into a business they are unfamiliar with without retaining an experienced consultant in that field. Good luck.
Regards,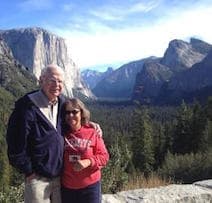 Ted Mooney, P.E. RET
Aloha -- an idea worth spreading
finishing.com - Pine Beach, New Jersey
---
August 3, 2015

Thanks, you are great big help.
John Milane
[returning]
- Italy