World's #1 finishing resource since 1989
No login needed: Chime right in
topic 59956
Corrosion of mild steel in marine conditions
July 26, 2015
Q. Good evening,
I wish to do an experiment on corrosion of mild steel in sea water conditions.
My aim is to figure out "How rate of corrosion changes with additions of different types of green and naturally occurring inhibitors compared to non-preventative surfaced incubated steel." I would like to correlate my work with equipment (oil pipes, bolts and boats) under similar marine conditions.
My question is what solvent/medium to use for my experiment?

(All work must be done in a school laboratory)
Currently attending IB, last year of high school.
Thanks,
Mr. Cailean Macdonald
Student - Stavanger, Norway
---
July 2015
A. Hi Cailean. I think you should use seawater as your solvent. Anything "stronger" will hopelessly corrupt your experiment. I think you will be able to see a tiny amount of corrosion in even a short time, and extrapolate this to a longer time frame, with greater confidence than by employing a more corrosive solvent.
Please remember that we must judge "green-ness" by the whole thing we are building, and not succumb to the reductionism of judging just by the inhibitor we employ. Saving a few kilos of phosphate in the pretreatment process, at the environmentally devastating cost of replacing 5000-ton ships every 10 or 15 years instead of every 60 years would be a perfect example of the "pennywise/pound foolish" environmental error much of the world seems to currently be engaged in :-)
Regards,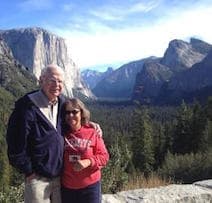 Ted Mooney, P.E. RET
Aloha -- an idea worth spreading
finishing.com - Pine Beach, New Jersey
---
August 2, 2015
Q. Good afternoon,

I have come across an issue with my experiment. If I wish to correlate this to marine conditions, I would need to try to have similar conditions. I cannot account for conditions such as water movement, seawater depth and salinity of the water. I have to write around 4000 words in my report. Also, as I do not have extensive and advanced equipment, how should I have a corrosion inhibitor for steel? Should I apply the corrosion inbibitor to the solvent, and see how the corrosion rate changes in the presense of the inhibitor, or should I somehow coat the steel before applying it to the liquid?

Thank you for your previous response,

Regards,
Cailean Macdonald
[returning]
- Stavanger, Norway
---
August 2015
A. Hi Cailean. I would continue to urge you to try to duplicate the conditions which you can, and not go off into wild extrapolations like putting corrosion inhibitors into the solvent (seawater) instead of coating your parts with it. Clearly nobody is going to fill the seas with millions of tons of corrosion inhibitors to try to protect ships from corrosion, so you should coat your test parts as you would coat real parts.
But if your inhibitors are not in coating form, and you must thus also invent some way of attaching them onto the surfaces, that offers you the opportunity to try alternatives like just dipping the parts into a solution containing the inhibitor, vs. sanding or sandblasting the surface before doing the dipping, vs. dipping and baking. Good luck.
Regards,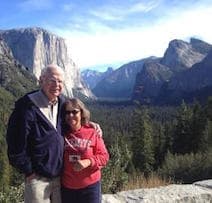 Ted Mooney, P.E. RET
Aloha -- an idea worth spreading
finishing.com - Pine Beach, New Jersey