World's #1 finishing resource since 1989
No login needed: Chime right in
topic 59943
Trapped solution problem with zinc plated ring seal welded component
July 16, 2015
Q. Dear Sir,
We have a component Ring Sealed by welding after bending ,Ring 500 mm dia and tube size is 19.00 mm and there are two holes in that ring we are facing a problem that every time we finish zinc plating the acids or chemicals left in the tube remain there and after few days white rust appears on it. Is there any solution to this problem? Also sometimes the shine goes dull

Please reply. Thank you for your cooperation.
Regards

Pankaj
Pankaj Sanghai
engineering industry - Mumbai India
---
July 2015
A. Hi Pankaj. Although some other reader may grasp your description, sorry but I'm not understanding the description or dimensions. Can you offer a sketch or drawing or photo?
Obviously, trapped solution is a completely unacceptable risk regardless of whether it causes white rust & dulling or not.
Regards,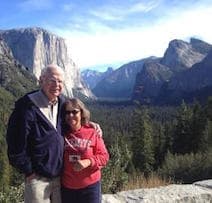 Ted Mooney, P.E. RET
Aloha -- an idea worth spreading
finishing.com - Pine Beach, New Jersey
---
July 16, 2015
A. The only way to process tubing or any blind holes is to go up/down completely in/out the rinse tank three times between every chemical tank.

Robert H Probert
Robert H Probert Technical Services

Garner, North Carolina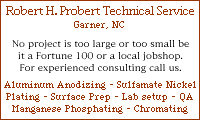 ---
August 12, 2015
Q. hello,
We have a part of tube 19 mm dia around 500 mm diameter in ring form presently we are doing electroplating, but due to pretreatment the water stays in the ring and drain outs from a hole later after four to six hrs even after drying it with a dryer, spoiling the finish of plating, and white rust is developed. Can you suggest a solution or alternative to this? Our concern is colour like zinc plating.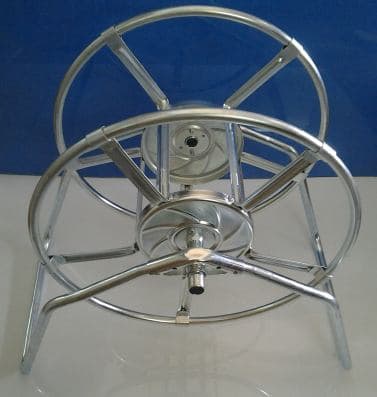 The production is in bulk, we either have to replate it again and wait if water does not spoil the piece, so its kind of moody.

Our concern is just the finishing and the colour of zinc plating it should shine -- that's it. Being a tube, the pretreatment chemicals stay in the ring and spurt out later even after six hours. Can you suggest an alternative process or something which does not involve any pretreatment, so that there is no scope of liquid coming out?

Regards,
Pankaj
pankaj sanghai
[returning]
production - mumbai india
---
August 2015
A. Hi Pankaj. Sorry, but this article appears to have been designed with not much thought towards its finishing. While I suppose it is theoretically possible to do some sort of plasma prefinishing followed by some sort of PVD finishing, I think you'll find it terribly impractical.
I suppose it could be sandblasted and then powder coated with no pretreatment -- but powder coating without phosphating is not a very good idea either.
The right answer is probably a series of holes in the tubing.
Regards,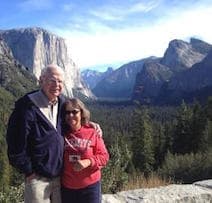 Ted Mooney, P.E. RET
Aloha -- an idea worth spreading
finishing.com - Pine Beach, New Jersey