World's #1 finishing resource since 1989
No login needed: Chime right in
topic 59929
Corrosion Resistance of Milled aluminium windows
July 8, 2015
Q. Hi, I stumbled on this excellent forum and have a question which I need your expert help on.

I'm building a modern house and will finish some of the house in stainless steel (like copper shingles but in a re patinated SS finish).

I would like the windows to match as closely as possible but only have the budget for aluminium windows and doors. I have only ever seen powder coated aluminium for this purpose but the other day it occurred to me that I could have the windows made uncoated. This, I thought would be a win win of better matching the matt stainless steel tiles, and costing less as there is no need for powder coating.

However, talking to the window fabricators they are pushing me towards a silver anodised finish (which is way more expensive and lead times are really long) and they say a milled finish will turn black.

i haven't been able to find any info on this but there are some companies selling hi end window louvres that do come in a milled finish and are supposed to retain their original look for many years.

i would appreciate your thoughts and advice on whether a milled finish is appropriate for my windows and doors.

sorry for the long post and thanks for reading.
Derek Forreal
Self builder - London UK
---
July 8, 2015
A. I think for longevity, you're going to have to anodize. Get some actual prices from an anodizer. Anodizing is not a terribly expensive process, and it is used on millions of window and door frames. In fact there are many companies which supply clear anodized (metallic look) as a standard finish. The alternative would be a silvery powder coat which might get close to the look of stainless.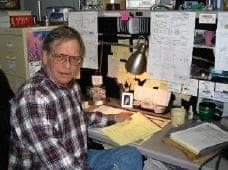 Jeffrey Holmes, CEF
Spartanburg, South Carolina
---
July 10, 2015
A. On this side of the puddle, many window Mfgs. sell clear anodized aluminum windows. It might be possible to get it in a clear coated finish over the anodize cheaper than "silver".
In the USA, I can get aluminum shingles that are the size of shakes. They have a very long lifetime compared to most other roof coverings. A bit pricy for the initial purchase, but will last a lifetime and look good.
James Watts
- Navarre, Florida