World's #1 finishing resource since 1989
No login needed: Chime right in
topic 59885
Steel wire phosphating after cold drawing
June 1, 2015
Q. Hi all,

We have a steel wire cold drawing unit.

We want to replace acid pickling with shot blasting system to clean steel wire rod before cold drawing using dry die lubricant.

Our question:

1. Is it possible to achieve satisfactory zinc phosphate coating after cold drawing of steel wire rod?

2. What procedure must be adopted?
3. Any specific zinc phosphate quality should be used?
4. What will be the benefits or losses of doing post zinc phosphating of cold drawing?
Pankaj Bansal
- New Delhi, India
---
June 16, 2015
? I think I don't understand the question. Phosphating is often done before drawing steel wire because it (usually along with a wax or oil) prevents galling and increases die life.

Why do you want to phosphate after drawing?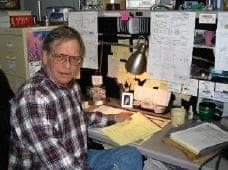 Jeffrey Holmes, CEF
Spartanburg, South Carolina