World's #1 finishing resource since 1989
No login needed: Chime right in
topic 59883
Lag bolt and washer coating for HSS Columns and plates
May 27, 2015

Q. Hi

I'm building my own house and the engineer has specified HSS steel columns bolted with lag bolts to LVL beams in a couple locations. I was about to remove the temporary fasteners and install the lags in the steel plates today when I stumbled across this website. Do I need to be concerned about the type of lags with regards to corrosion? Should I be using stainless steel bolts/washers? Galvanized? Neither?

ACRONYMS:

HSS = Hollow Structural Section
LVL = Laminated Veneer Lumber
On a related note I was going to paint these HSS columns black since I didn't have time to get them powder coated during the construction process. Should I paint the inside the holes in the plates now prior to installing the lags to prevent corrosion or am I overly worrying about it?
Thanks
Dave
Dave Jones
Home self-build - Stony Plain, Alberta, Canada
---
May 2015
A. Hi Dave. Galvanically speaking, the right bolt & washer material would be plain steel. But I'd probably go with galvanized fasteners because they are going into wood and something could perhaps somehow one day be wet. I don't think the galvanizing causes any realistic compatibility issue in this case.
You should paint what you can but I don't think I'd bother with bolt holes.
Regards,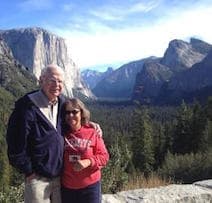 Ted Mooney, P.E. RET
Aloha -- an idea worth spreading
finishing.com - Pine Beach, New Jersey
---
May 28, 2015
Q. Thank you Ted.

Would zinc plated bolts/washers be an issue with the steel plates on the columns? I ask for aesthetic reasons. The plated bolts/washer are shiny and the galvanized are dull. These columns(and bolts) are exposed in the interior of the house. From reading this forum it would appear that the plated is the least protective but again maybe this something I don't need to be too concerned about in an interior application in a very dry climate?

Thanks again!
Dave Jones
[returning]
- Stony Plain, Alberta, Canada
---
June 2015
A. Hi Dave. In an interior application on painted beams or columns, I'd expect zinc plated hardware to retain its shine for a reasonable period. If you wanted it really shiny you could get the hardware nickel-chrome plated.
Regards,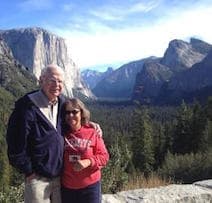 Ted Mooney, P.E. RET
Aloha -- an idea worth spreading
finishing.com - Pine Beach, New Jersey