World's #1 finishing resource since 1989
No login needed: Chime right in
topic 59880
Clear anodize has a yellow tint
May 18, 2015
Q. We are having an issue with clear anodize showing a slight yellow tint. The bath is straight sulfuric without additives at 70 °F. The coating thickness is 0.4 to 0.6 mils. We have tried three different seals with the same results. I think this is a new problem but cannot say for sure. It only became an issue because of a highly cosmetic application.

---
May 19, 2015
A. Many common alloys such as 2024 and 7075 will anodize yellowish due to other metals such as copper which are present. The best you can do with alloys containing copper is to anodize only to the minimum acceptable thickness.

In order to get a perfectly colorless anodize, use high purity alloys like 1000.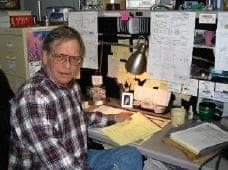 Jeffrey Holmes, CEF
Spartanburg, South Carolina
---
May 19, 2015
A. Let us know whether the metal has been tumbled or sanded or blasted in any way.

Robert H Probert
Robert H Probert Technical Services

Garner, North Carolina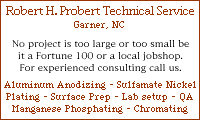 ---
May 20, 2015
Q. The material is sheet 5005. We have to peel off the protective plastic before we anodize the parts.

---
May 21, 2015
A. We anodize a ton of 5000 series Al (5052 H-32 to be precise). Our spec is 19 µm - 25 µm, so about twice what you're putting on, and it's always got a off yellow/goldish tint. So I'm not surprised that you're seeing a slight yellowish color shade at your coating thickness.

Is this a new issue you're seeing, whereas you've anodized this particular sheet Al before and had the desired results, or is this a new project?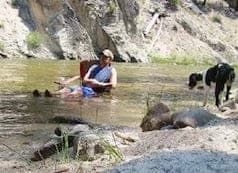 Marc Green
anodizer - Boise, Idaho
---
May 21, 2015
Q. This is a new application. Our customer claims two other anodize suppliers do not have this issue.

---
May 2015
A. Hi. From book knowledge only, my bet is it is possible to aggravate the problem through too aggressive etching, ameliorate the problem somewhat through best choices in desmutting practice, but not solve it. Although 5005 is significantly purer than 5052, and your thickness is less than Marc's, 0.0004" to 0.0006" is still pretty heavy for clear anodize and I'm confident that Marc is right. Maybe try a sample at .0001" to .0002" just to prove it's less yellow.
Regards,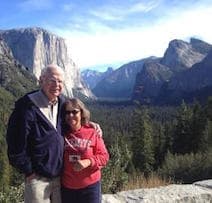 Ted Mooney, P.E. RET
Aloha -- an idea worth spreading
finishing.com - Pine Beach, New Jersey
---
May 22, 2015
A. If you are unable to follow Teds recommendation due to a thickness spec you're being held to, I'm confident, based on my experience with the 5052 we run, that if you lower your tank temperature into hardcoat range (30"), but apply the same current density for Type II (12-ASF or so), that your parts will lose the yellow color, and look more light gray-ish.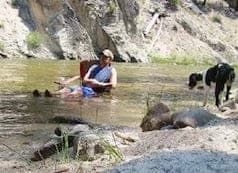 Marc Green
anodizer - Boise, Idaho
---
June 1, 2015
A. I'd minimize the etch if you are doing an etch step, and make certain the desmut is up to snuff.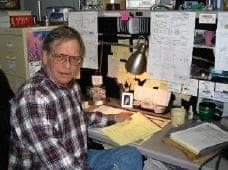 Jeffrey Holmes, CEF
Spartanburg, South Carolina