World's #1 finishing resource since 1989
No login needed: Chime right in
topic 59879
Etching for metallography creates so much smut that grain structure isn't visible
May 13, 2015
Q. Thanks to everyone on this site. I have read previous Questions and Answers and gleaned a lot of information that I require.
We manufacture a variety of high alloy carbon steel bars, from which we have to cut samples for testing. These samples need to be linished then acid etched, to visually inspect the surface for defects such as Tree Ringing or inclusions.
We have recently introduced an automated Wet Bench type machine for etching the samples, which has one process bath for both etching and rinsing. We use HCl @ 34% diluted 50/50 @ 76 °C, and water at 65 °C for the rinse. Unfortunately, after extensive trials changing times and temperatures, we are still getting the smut residue on the surface, as in previous entries on this site. Certain alloys are worse than others.

My question is:
Is there a cleaning product or manual process, which will enable us to remove this smut post treatment, that will not effect or scratch the etched surface. It requires only a visual inspection, but we have to etch to reveal the grain structure of the steel. This is proving very difficult to see, with the smut on the surface. Whether pass or fail, the sample is then photographed and scrapped.
Ian Williams
steel - Sheffield, Yorkshire, UK
---
May 18, 2015

A. It's more customary to etch steel with Nital (nitric acid and alcohol) for microscopic examination of grain structure. Nital produces little smut in the few seconds necessary, and it's easily removed with plain water and a wet finger =>


Nital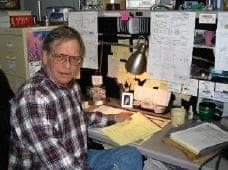 Jeffrey Holmes, CEF
Spartanburg, South Carolina