World's #1 finishing resource since 1989
No login needed: Chime right in
topic 59859
Bubbles in powder coating on solvent-wiped, non-descaled, hot rolled steel
April 28, 2015
Q. We are a start up powder coating company in Salt Lake City Utah, we are having small pin type bubble issues. The customer uses hot rolled flat bar for their spindles and have asked us to wipe down with a degreaser/oil remover solvent based. There is scale on the flat bar that is showing through powder coating layer. Any advice would greatly be appreciated.

Thanks,
Bill Brandon
General Manager - Salt Lake City Utah, Salt Lake County, USA
---
April 2015

Hi Bill. If something doesn't change quick, your startup may become part of the 80% who don't make it.
Pretreatment is also 80% of the finish. Asking why powder coating onto solvent wiped non-descaled hot rolled steel isn't working well is not going to get you any answers except that the steel should be blasted, then phosphatized, before powder coating. Best of luck.
Regards,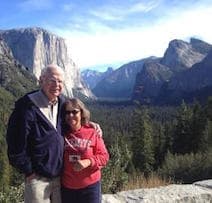 Ted Mooney, P.E. RET
Aloha -- an idea worth spreading
finishing.com - Pine Beach, New Jersey
---
April 29, 2015
A. Amen!
Practices like this detract from the legitimate Industry's reputation.
Please seek some instruction in best practice or alternatively, read up on the Industry.
Roger Talbot's Tome is available free on the internet and is an excellent starter.
Sorry to be a killjoy but as Ted says 80% fail and it is far better to be a member of the 20%.
"Good, Better, Best never let us rest until our good is better and our better best".
Bill
William Doherty
Trainer - Newcastle, NSW Australia
----
Ed. note: Talbot's work is available for free, but he might not find that okay -- finishing.com's far less substantial writings are widely plagiarized, and many of the finishing textbooks on the internet are most definitely not authorized ... a small publisher can't win whack-a-mole against the internet. Our suggestion is to play your part in keeping authoritative reference material available by buying the revised and up-to-date 6th Edition of that Powder Coating Manual from CCAI at
https://ccaiweb.site-ym.com/store/ViewProduct.aspx?id=1623162
---
April 30, 2015
A. I noted that "the customer asked for..."
We get some sharp responses sometimes when customers ask us to do some coating their way, and we know it's just not right. We explain why what they want isn't good for anyone, and decline the work. We offer a competent pretreatment, but if they don't want that we don't want that job.
It would be good if all coaters did that, but some will just do whatever the customer demands, and that ends up costing everyone dearly.
The coater gets blamed for a coating that looks poorly and soon falls off.
The customer (often a fabricator) gets a claim from the end owner.
The end owner gets a headache.
Everyone gets angry
Someone often doesn't get paid.

Ted said it all. Pretreatment is most of the job.

Geoff Crowley
Crithwood Ltd.

Westfield, Scotland, UK