World's #1 finishing resource since 1989
No login needed: Chime right in
topic 59847
Electroless Nickel Plating Cracking
April 10, 2015
Q. I'm developing a product that uses a swaging operation to lock two threaded components relative to one another. We are adjusting the thread engagement, then folding over the edge of the female threaded component (316 S.S.) onto the male threaded component (1215 Steel Electroless Nickel Plated Medium Phosphorus Mil-C-26074 [link is to free spec spec at Defense Logistics Agency, dla.mil] 12-20 µ). Mechanically it's working great! The problem arises when we do our corrosion testing. The swaging operation causes the thread peak of the male threaded component to deform. This deformation cracks the Nickel Plating, which creates a corrosion site. Is there a post baking process that can improve the adhesion and ductility of the nickel plating? Or, maybe nickel plating is not the best coating for this application?

Thanks!
Brett Nagel
Mechanical Engineer - Shelton, Connecticut, USA
---
April 13, 2015
A. 12L15 contains lead, so the pretreatment process needs to include a fluoboric acid step to get good adhesion. Most EN platers already know this, but you could check if yours does.

AFAIK there's no heat treating process which will improve ductility of EN. In fact if temperatures are very high, the EN will get harder.

If possible, either a conventional Watts nickel bath or sulfamate bath can produce softer deposits than EN.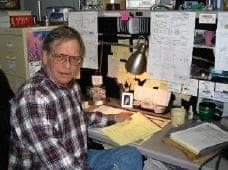 Jeffrey Holmes, CEF
Spartanburg, South Carolina
---
April 16, 2015
All ENs are not equal. Some are more corrosion resistant and some are more ductile and some are harder as plated.

You might try a bit less thickness to see if that would help. You are crimping on threads and more is not helping.

There is an outside possibility that you could get by with an EN strike (which is an alkaline bath vs. a normal acid one)

While a sulfamate nickel would be softer, it will not plate into the valley of the threads anywhere near as well as the EN, so less corrosion resistance.

I would experiment with a soft permatex type dip to see if it would work as well as the EN.
James Watts
- Navarre, Florida