World's #1 finishing resource since 1989
No login needed: Chime right in
topic 59846
Help! Having issues anodizing 7075 aluminum fasteners and small parts
April 10, 2015
Q. Yesterday I attempted to anodize 7075 aluminum screws and 7075 small RC parts. I ran into some issues so now I have a lot of questions.

Here are some details, I have two 6061 aluminum plates as my diodes, and I am using titanium wire as my anode for the 7075 aluminum parts. But it seems that the parts are not pulling any current. What should I be using as my anode? I was told you want to use the same aluminum type that you are anodizing or titanium. And because I couldn't find 7075 aluminum wire I went with titanium wire instead. Does anyone make like a small aluminum tree that I can put parts on to do multiple parts at one time? Because I know that it would pull more current. The parts are not anodizing because the current drops off after about five minutes of being inside the bath.

My other problem is I don't know how to anodize the screws, I was using titanium wire that wrapped around a titanium bowl and then placed the screws inside the bowl inside the bath. I think I would be able to anodize the aluminum screws using an aluminum basket or strainer of some sort but again I was under the assumption that it has to be the same type of aluminum otherwise you'll just anodize the anode and not your parts. Can anyone Tell me a better way to anodize 200 small fasteners including screws washers and nuts?

Any help is gladly appreciated please tell me if you need more details or if I'm doing something wrong I thought it would all work out the first time because I did tons of research all the research I can really find. but then my dad said you can do all the research you want you won't get it right till you have experience. He said you can read a book on how to rebuild aPorsche engine but until you actually do it you never going to get it right. He was a Porsche and BMW mechanic for a while so pardon the analogy.
Ian Martin
Hobbyist - United States
---
April 2015
Hi Ian. Your dad is certainly right that you also need hands-on experience -- but that doesn't mean that your research was 100% correct :-)
The first update to your research is: don't use the term "diode"; it doesn't belong in this discussion. The aluminum piece that you wish to anodize is the anode; the counter-electrode, which can also be made of aluminum, is called the cathode. There are better types of aluminum for the cathode, like 6363, but I don't think it's crucial at this point. Yes, you can use titanium wire to connect things up, but it has very limited current-carrying capability.
The "trees" you seek are called titanium anodizing racks, but I think you'll find them prohibitively expensive for a hobbyist.
You cannot anodize in a titanium bowl like that because the anodized coating is insulative, and as soon as it starts building, you'll lose contact to your parts and the anodizing will stop. It is possible to anodize in a titanium strainer if you have something mushing the parts together and jamming them against the strainer, but it's not easy, and shouldn't be anywhere near your first trials.
I think you might want to invest your time in an anodizing book or metal finishing book of some sort. Call me an old fogey, but when someone puts months or years of effort into writing a book, you get something that is structured and makes sense. When you jump around on the web, where nobody has invested their time in structuring the instruction because there is no way to be paid for those years of work, you read truths and falsehoods all homogenized together; you read the same low level stuff a stultifying number of times, while you can't understand the higher level stuff because you haven't been prepared for it -- it's very difficult to learn much that way. Anodizing is a process, it's not a single step. There is usually cleaning, etching, desmutting, anodizing per se, dyeing, and sealing.
Ask you dad whether his shops had printed Shop Manuals for those Porches and BMWs or they just bounced around the web looking for the info to repair those cars :-)
Best of luck.
Regards,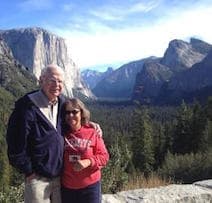 Ted Mooney, P.E. RET
Aloha -- an idea worth spreading
finishing.com - Pine Beach, New Jersey