World's #1 finishing resource since 1989
No login needed: Chime right in
topic 59842
Stainless vs. copper or bronze for best plateability?
March 28, 2015
Q. I am working on a project with a stainless element looking like a small water turbine, roughly 1.5" x 1.5" x 1.5"

We will cast stainless using loss wax / CNC / polish / plate
The product is not a part of any assembly, it's used as is after plating.

I need to plate it in
gold
silver
rose gold
white rhodium
black rhodium

We can use any type of stainless for this project. Is there a specific stainless better than others for plating?

I assume we will plate everything over a nickel strike at least for gold, I'm not sure about other metals.

I can replace stainless with any other non-corroding metals if that simplifies the plating -- we already cast copper and bronze, so I can use those for plating instead of stainless if they are easier/cheaper to plate.

I would appreciate any input, typical plating thickness data, etc.

Thanks
Tom
Tom Leszczynski
- Cortlandt Manor, New York USA
---
April 8, 2015
A. Hi Tom,
300 series SST or 630 SST should be fine. For the silver plating you may try 0.3-0.4 mil Ni undercoat per Mil-S-365 D. For the Rh plating, you may need 1 mil Ni (QQ-N-290) undercoat per Mil-R-46085 B. As for top coat thicknesses, it is hard to advise without knowing more about the application requirements.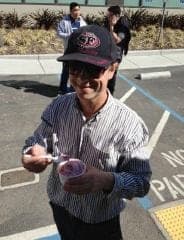 Blake Kneedler
Feather Hollow Eng. - Stockton, California
---
April 9, 2015
Hi Tom

Stainless is not easy to cast and requires most difficult to plate. As you are plating allover, there is no reason for stainless.

Copper not great to cast but by far the easiest to plate

Bronze is more expensive than copper is easy to cast and simple to plate.

Use a standard Watts nickel c. 2-3 microns under all other finishes and rinse/plate immediately or the nickel will passivate and cause adhesion problems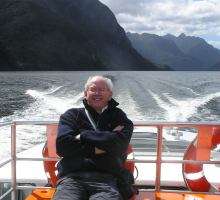 Geoff Smith
Hampshire, England