World's #1 finishing resource since 1989
No login needed: Chime right in
topic 59823
Electroplating parts that are epoxied together
March 15, 2015
Q. Hello
I have a mild steel hemisphere ("bowl") about 6 inches in diameter, to which I have attached various decorative "doo-dads" made from brass and copper. I used brass and copper because the doo-dads had to be shaped and bent, and copper and brass are [relatively] malleable, at least compared to steel.
I have attached them using epoxy and also JB weld (which I guess is a kind of epoxy since you have to mix a resin and hardener).
Anyway, once it is completed I want to have the entire thing plated in bronze, or really just a metal plating that is bronze colored would be OK too.

Two Questions:
1)Will the plating process weaken the welds such that they will fail either during the plating or anytime thereafter?
2)Will the end result of the plating look different on each of the different metals, or does it come out looking same color regardless of what kind of metal was plated?
And if it is different will it be glaringly different, or only you-have-to-look-really-really-closely different? Thank you-- Patty
Patty Hann
Hobbyist - Mesa Arizona, USA
---
March 2015
A. Hi Patty. Hopefully another reader will offer you more encouragement, but I don't think you have much hope of plating that thing :-(
First off, it's difficult to electroplate something which is made of various different metals like steel, brass, and copper. Secondly, being epoxied together, we don't know whether you have reliable contact from the bowl to each doo-dad. Third, complicated shapes can be difficult to plate since the electricity and the plating sort of follows the path of least resistance, and we don't know what this thing looks like. Hurting the epoxy may be the least of your concerns. Send a pic of it to mooney at finishing.com.
Regards,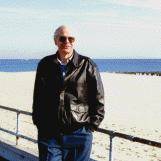 Ted Mooney, P.E.
Striving to live Aloha
finishing.com - Pine Beach, New Jersey
---
March 16, 2015
Q. Thank You for the answer. After I wrote the question I talked to a few other people who basically answered as you did. So I pried off the pieces and am going to start over.

Orignal Question, Rev A... can the bowl and doo-dads be plated separately... and then the pieces epoxied to each other and the bowl?

Depending on how you answer the above question:
1) I still have the question concerning if the bronze plating looks different depending on the metal that is plated? The question really applies to any plating over a variety of metals.
2) would Electroless plating work also (or better?)

Thank you again.
(My questions just scream 'newbie' do they not?)
Patty Hann
[returning]
- Mesa Arizona USA
---
March 2015
A. Hi again Patty. Not to worry about newbie questions. Thomas Jefferson once said he was an old man but a young gardener. I'm a young metal finisher still learning every day after 48 years at it :-)
The bowl and doo-dads can be plated separately and epoxied together afterwards and they should all look the same. The main issue is probably finding a plating shop (most but not all are geared for industrial mass production). ELectroless processes are more complicated and more expensive, and not necessary for this sort of application. Should you reach the point where you talk yourself into plating it yourself, I think you'll find it more practical to copper plate and patinate it than bronze plate it because bronze is an alloy; bronze is electroplateable/electrodepositable but alloy plating is one more complication.
Regards,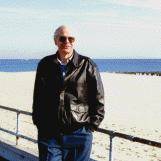 Ted Mooney, P.E.
Striving to live Aloha
finishing.com - Pine Beach, New Jersey
---
March 16, 2015
Q. Oh, what great answers! I love answers that tell me what I want to hear (more or less).
1) I CAN plate them separately and epoxy them later
2) They should look about the same

(Parenthetical comment: there are some local plating shops that cater to the classic car restoration folks, and I have used them before. Not inexpensive but still reasonable IMO. I will check them out for this, but if it too expensive...see 3 below)

3) I can do copper plating myself?!!
This is great because at least half the doo-dads will be copper so I only need to do the apply the bronze patina for those parts (which bridge we will cross with you when we get there).

Can you point me and push me as to how to get started with this? I will need to do the steel and brass.
Omigosh...this is almost as exciting as discovering mud puddles and sand boxes at age 3. :-D

Patty Hann
- Mesa Arizona USA,
---
March 2015
A. Hi. I'm not encouraging you to do plating yourself at home, nor suggesting that it's easy; it's not a hobby I've ever been interested in, and I certainly don't push anyone in that direction. Plus you need to read and learn a lot more than anyone is going to have the time and patience to post, so you need to get plating books -- but it is possible. Watch some youtube videos, then get a book or two from the library. Best of luck.
Regards,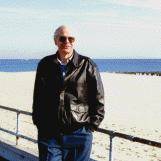 Ted Mooney, P.E.
Striving to live Aloha
finishing.com - Pine Beach, New Jersey