World's #1 finishing resource since 1989
No login needed: Chime right in
topic 59822
How to deposit Nickel over chrome?
March 13, 2015
Q. Hello everybody, this is the first time I post. I work in a rotogravure cylinder factory. I need some help; I need to deposit copper over chrome; I know this is almost impossible, so I was trying first with a thin layer of nickel, and then maybe I can do copper plating. But I have very bad adhesion. What can I do? How can I deposit metal over the hard chrome without stripping the chrome? Thank you very much.
Jose Corvacho
chemical technician - San luis Argentina
---
March 2015
A. Hi Jose. I'm not going to be the one to say "impossible", but I've never heard of it and saw no references to it in a quick scan of the chrome plating books written by the luminaries in the chrome plating field (Dubpernell, Guffie, and Weiner & Walmsley).
I think I've heard of PVD applicators doing TiN and similar hard coating on top of chrome plating, so maybe that is a path.
Regards,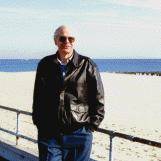 Ted Mooney, P.E.
Striving to live Aloha
finishing.com - Pine Beach, New Jersey
---
March 16, 2015
A. We are in the decorative PVD field, coating brass on a regular basis. Before PVD coating, we nickel and chrome plate the brass for corrosion resistance and to give the PVD coating a harder base. I don't see any reason you can't deposit a PVD copper coating on your chrome. You may have a problem finding a PVD provider that will do the work. Copper is not a commonly-used metal for PVD.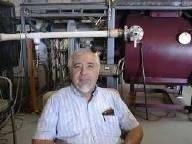 Jim Treglio
-
scwineryreview.com
PVD Consultant & Wine Lover - San Diego, California
---
March 18, 2015
Q. Hello Jim, Ted, first thank for the answer. Let me say for me it's an honor to be chatting with you. I read this forum since two years ago; I can spend hours reading posts, and I know you from this posts, you can say are famous haha.
Well, about the PVD, I was searching on web, and it's a complex process, I don't find anybody who does it in Argentina. Anyway if I find it, I think it's not viable for the kind of work I want to do.

Now I will give more details: once our product is finished, maybe we happen to find a very small imperfection on the surface, but this is now chromed ... What we need to do is refill that imperfection with some material which sticks over hard chrome. Actually now if we find imperfection we de-plate the whole piece and fix over copper. Well thanks again, I will keep searching. I'm glad to be in contact.
Jose Corvacho
[returning]
- San luis Argentina
---
March 2015

Hi again Jose. Will Rogers said "If you get to thinking you're a person of some influence, try ordering somebody else's dog around." Neither any of the dogs in town nor any of their masters ever heard of finishing.com or me -- but I'm glad you did. Thanks :-)
Regards,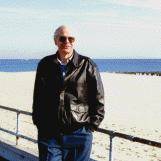 Ted Mooney, P.E.
Striving to live Aloha
finishing.com - Pine Beach, New Jersey