World's #1 finishing resource since 1989
No login needed: Chime right in
topic 59797
Corrosion resistant and heat conductive housing?
February 19, 2015
Q. Hi,

I have an electronics project that requires a housing that is resistant to saltwater corrosion but will also conduct heat away from the electronics into the saltwater. Final design will depend on the available products... But I foresee it being a housed in a piece of 2.5" pipe less than 3" long.

316 stainless would be great, but it's obviously a terrible heat sink. It seems that most aluminum options eventually fail in this environment and any small scratch starts immediate corrosion. Marine bronze is available in heavy cast items not well suited to the task. I also considered Copper Tin pipe. But this looks tough to source in small quantities, and I'm a hobbyist not building an offshore oil rig.

So, I was considering nickel plating readily available copper pipe. Does this seem like the best option considering cost and small scale of my project? (Will likely need less than 6' total if I use cut-down pieces of pipe)

Are there other viable material and/or finishing options that are easily sourced?

I've read some of the posts regarding needing to strike or jump start EN on copper. I am technically and mechanically capable. But have never electroplated. So I'm not sure if I'd be getting in over my head. Is this entire process something I can/should tackle at home?

Thank you so much for your insight!
Eric Allen
Hobbyist - Birmingham
---
February 19, 2015
Monel might work. It's used for saltwater piping on ships.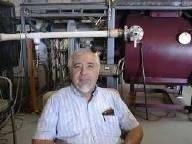 Jim Treglio
-
scwineryreview.com
PVD Consultant & Wine Lover - San Diego, California