World's #1 finishing resource since 1989
No login needed: Chime right in
topic 59794
metallizing Disposable Polystyrene Spoons, Knives & Forks, Plates, etc.
February 17, 2015
Q. I am trying to develop a Steel like finish on Disposable Cutlery items like spoon,Knife, Fork, Glass, Plate, Bowls, etc., made of low cost Polymer (i.e., Polystyrene).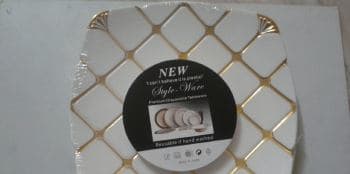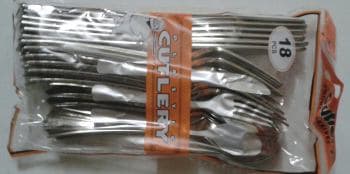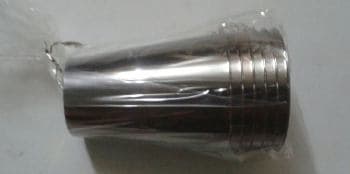 Kindly let me know how to get the steel-like finish on disposable products like kitchen cutlery made out of Polystyrene.
Jayant Furia
Product Development - Mumbai, India
---
March 5, 2015
A. I would not use a pure polystyrene, but a medium or high impact one - these contain low levels of butadiene (typically 3-15%) Mould your product and then either chemically etch it in chromic acid, or, better still activate its surface with a cold plasma discharge. Once activated, the moulding can be metallised - I preferred to use silver spray, similar to the CD and DVD industry. Once metallised, you can electroplate the mouldings in almost any electroplatable metal. I think I would use nickel-silver or bronze, although you could use nickel and then chromium. I reckon a bronze coating would look very nice and be different. If you don't fancy electroplating, you could coat the moulding by using the much more expensive PVD coating techniques, and deposit stainless steel or virtually any other metal.

Trevor Crichton
R&D practical scientist
Chesham, Bucks, UK
---
March 16, 2015

Thank you for your response Sir.

Trust this may help the industry to work around the solution provided by you if the overall cost is within acceptable range.
Jayant Furia
[returning]
- Mumbai, India