World's #1 finishing resource since 1989
No login needed: Chime right in
topic 59778
Aesthetic, non-allergenic plating for a zinc die casting
February 5, 2015
Q. I am a product design engineer and we have designed a zinc die casting for a high end, consumer electronic product (similar to a key FOB). The part of concern is prominently visible on the product and is intended to have a finish that looks reasonably similar to brushed stainless steel.
I originally intended to specify an electroplated nickel finish, however the client (a Fortune 500 company) does not want it because of concern about nickel allergies. That was news to me, but apparently it is a real issue for some people. I need to quickly explain to the client what other practical, non-allergenic alternatives are available for obtaining a high quality finish "similar to brushed stainless".
Questions: Are there any known allergy issues associated with electroplated Ni or Cu-Ni-Cr plating? Is Tn-Ni an alternative or are there others that I should consider? I would be happy to hire a consultant to help us work through this and I would really appreciate being pointed in the right direction.
Steve Worm
Product Designer - Raleigh, North Carolina
---
February 10, 2015
A. There are issues with nickel allergies, as about 10% (approximately) of the population can develop "nickel itch" which is a form of dermatitis. Similarly, there are issues with electroplating nickel, for exactly the same reasons. I believe you mention using tin-nickel; this is a very much underrated alloy that is relatively easy to deposit, but it may not meet your needs as it is usually deposited in a bright state - one of the quirks of Sn-Ni! I also believe it meets the nickel regulations in that it does not release readily release nickel and cause the itch. I reckon your best option is to put down a layer of copper and then plate it with nickel and then a relatively thick layer of chromium; you may be able to get away with just copper and chromium, depending on the end use. You could also use dull tin, but that is a bit soft and white and not very brushed stainless-like. Another alternative is to use palladium - it is a bit expensive, but could do the job. My personal opinion is that cobalt could do the job, but there are issues pending with cobalt similar to those of nickel, although I reckon that sensitivity to cobalt could be due to nickel impurities in the cobalt salts used in the sensitivity tests!

Trevor Crichton
R&D practical scientist
Chesham, Bucks, UK
---
February 13, 2015
I think bright tin would be a good choice. It is bright and totally nontoxic (think about tin cans). It would require for a few reasons an under plate of copper.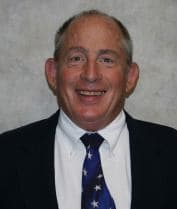 Tom Rochester
Plating Systems & Technologies, Inc.

Jackson, Michigan, USA