World's #1 finishing resource since 1989
No login needed: Chime right in
topic 59747
Powdercoating questions remaining unanswered for 4 years
December 3, 2014
Q. There are two questions which continually arise with powdercoat:
(1) Has anyone found a suitable replacement pre-treatment for Aluminium substrates which provides the self-healing properties of Hex Chrome?
(2) Has anyone discovered a definitive solution to the out-gassing problems associated with powdercoating HDG substrates?
I have asked this question on this forum for the last 4 years around this time.
Please assist.
Regards,
Bill
william doherty
Trainer - nsw
---
December 2014
A. Hi Bill. Although I remember questions of that general nature from you, I wasn't able to find them to attach this reminder to. Plus, it's possible that others felt that the questions were satisfactorily answered whereas you did not.
1. Hexavalent chrome is a dead issue, of course; it really isn't worth it to use it as an aluminum pretreatment anymore.
The U.S. military, in MIL-DTL-5541, several years ago accepted certain trivalent chrome coatings ("TCP") as the equivalent of hexavalent chrome. We can choose to focus on "self-healing" capability, and some vendors are attempting to develop self-healing nano-coatings, but the more direct answer for now is that the approved trivalent coatings are believed to produce as good or better corrosion resistance and are approved for such use by NAVAIR, and accepted by many others.

If we were to develop a specific test for "self-healing", it is probably true that the TCP coatings would not fare as well as hexavalent chrome. But in the mix of real-world exposures and salt spray tests that parts must endure, the TCP coatings are considered fully their equal in corrosion resistance. Not that they are all without their problems, notably that widely differing proprietary coatings are all approved as TCP, and the different proprietary approaches to meeting corrosion resistance may mean they offer different adhesion levels, resistance to specific chemicals, etc. :-(
2. "Definitive" is a tough word. Several suggestions have been offered over the past many years, but it seems there is rarely a "definitive" answer to any metal finishing question :-)
Regards,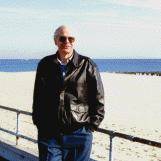 Ted Mooney, P.E.
Striving to live Aloha
finishing.com - Pine Beach, New Jersey
---
December 5, 2014
A. On "outgassing".
We did some research on this. Took 30 months. Found that there is no single cause, rather a number of contributing factors. Taking these and the solutions developed, we managed to reduce the rework from this cause by 75%.

If it's accepted, a paper will be presented on this at Intergalva 2015, the International galvanizing conference being held in Liverpool (yes, Beatles hometown), UK in summer 2015. There's a website about Intergalva somewhere, and a LinkedIn group with some info about that.

Interestingly, some of the gassing issues stem right back from the steel, and from its fabrication, before it even starts galvanizing.

On Chrome 6 for aluminium, MnP shows promise.

Geoff Crowley
Crithwood Ltd.

Westfield, Scotland, UK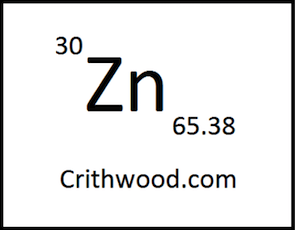 ---
December 15, 2014
Q. Hi Geoff,
Any chance of sharing your research?
This problem has frustrated so many in the industry.
Perhaps you could provide a link to the draft paper?
Regards,
Bill
William Doherty
Trainer - Newcastle, NSW Australia
---
December 16, 2014
A. Bill

Yes. Presenting a paper at Intergalva 2015 (Liverpool) on this.
It's one of those issues where there are multiple causes, but prioritising those causes and doing something about each reduces the impact.

Firstly the gas is water.

Reactive steel and method of fettling the galvanizing is a big impact, opening crevices in the highly crystaline structure of the galv layer in such steels. These fill with water that is hard to get out, but which leads to the notion of "degassing" (which is actually drying).

Will you be at Intergalva? If so, hope to see you and discuss. There are to be discussion groups this time, an innovation on previous times; probably about 8 sessions of those on topics being finalised now. That's in addition to a full range of conference papers.

Geoff Crowley
Crithwood Ltd.

Westfield, Scotland, UK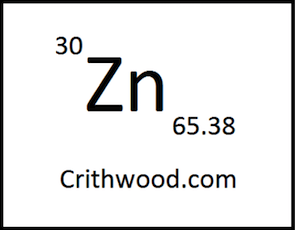 ---
December 17, 2014
Geoff,
Unfortunately, I will not be attending that conference. I very much hope that you will share the draft paper with us.
Who would have thought that super-heated steam be the culprit? Interestingly, Air Quenching was often promoted as a reducing factor.
I look forward to viewing your draft paper.
Regards,
Bill
William Doherty
Trainer - Newcastle, NSW Australia
---
May 14, 2015

OK, Geoff,
Have been waiting for 4 years for your analysis,
Please elaborate.
Regards,
Bill
William Doherty
Trainer - Newcastle, NSW Australia