World's #1 finishing resource since 1989
No login needed: Chime right in
topic 59694
Plated part is rusting mid-process
August 29, 2014
Q. Hello!

I've been following some of your strings and have tried to gain as much insight to my issue as possible (a lot of your information has been very helpful, so thank you!)

We are currently electro-plating a particularly fickle part: a steel casting that is then copper plated, then painted, machined to contain 'pads',silver plated and then baked for hydrogen-embrittlement relief. The end of the component is ground to a specific dimension, leaving the original cast steel exposed. To silver plate, we are acid-cleaning and electro-cleaning. Somewhere along our process, the steel is rusting. Bad. Like deep, pitted rust. We have done this product for years, but have just now come across this issue. Before we go pointing fingers to the steel-casting company, I'm trying to cover all our bases.

After examining our process, we found that some of our rinse tanks were unusually caustic. However, balancing the pH of these did not help the matter much. We're experimenting with different rust preventative products, but nothing seems to be working. Is there an 'easy' fix for this? Could we add something to our rinse tanks that would help? Is there something we could use immediately after plating and before baking that could prevent rust?

Thanks in advance for your help!
Hampton Watkins
- Greenwood, South Carolina USA
---
August 2014
A. Hi Hampton. Yes, it's a complicated process, so I'm having some difficulty following you.
I understand the copper plating and painting. Then you grind off the painting and plating in selected spots which will be some kind of contact pads; then you acid clean and electroclean the whole part, and silver plate the pads, right? Then you do the baking for hydrogen embrittlement relief?
My questions would be:
1. Where is this rusting and pitting occurring -- across the whole part or just on the silver plated bosses?
2. When in the process do you first perceive this rusting and pitting? Only after baking?
3. Is the silver plating bath a conventional cyanide silver or a special cyanide-free formulation?
4. What is this "acid cleaning" before electrocleaning about? That sounds pretty aggressive.
As a general rule, caustic (alkaline) does not cause rusting, acid does. So I doubt that adding acid to the rinse water to balance the pH will achieve anything positive. There are tarnish-preventative post-dips that you might try ... but I doubt that tarnish preventative will stop heavy pitting and rust. Please give us the additional detail I've inquired about. Thanks!
Regards,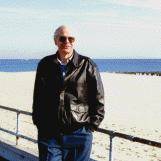 Ted Mooney, P.E.
Striving to live Aloha
finishing.com - Pine Beach, New Jersey
---
September 3, 2014
Q. Hello Ted!

Thanks for the responses thus far. This is a pretty complicated process, and I forgot to include a big step. When the parts are 'ground' after painting, not only are the pads ground, but the other end of the part, a raw contact 'neck'. After the cleaning but before the plating, a rubber 'boot' is placed on the neck of the part to cover the exposed steel (so this portion does not get plated). Here is some additional info you requested:

1) The only portion of the part that is experiencing rust is the 'neck' that is 'booted'
2) After cleaning/plating, the boot is removed and they are racked to be baked. When we remove the boot, we see rust.
3) The silver solution that we use is a convential silver cyanide
4) The acid cleaning step is to 'pickle' the parts: just a quick dip (15-30 seconds) in hydrochloric acid. Before this, we soak clean and electroclean

Just typing this gives me an idea: could the 'boots' that we use be contaminated? We re-use these everytime and, although we replace every year or so, they get some pretty heavy use.

Hope this clears up some confusion. Thanks for everything!
Hampton Watkins
[returning]
- Greenwood, South Carolina