World's #1 finishing resource since 1989
No login needed: Chime right in
topic 59681
Chrome Plating of Plastic -- Unusual Plating Defect: Rough Raised Ridges
August 1, 2014
Q. I have a part that is being plated for an automotive customer. There is no apparent defect in the molded part but after plating it, there are random "rough/raised" ridges on the chrome surface. When you strip the chrome off there is a white witness line where the defect was but the plastic is smooth and not raised or rough. Sometime this white mark is on both sides of the part, nearly opposite each other. I have also sectioned the parts at the defect and examined it edge on at 582x magnification. It shows the plating as raised or tented but the surface of the plastic part is not deformed. It is the first time we or the Plater have ever seen this. I have sent several pictures: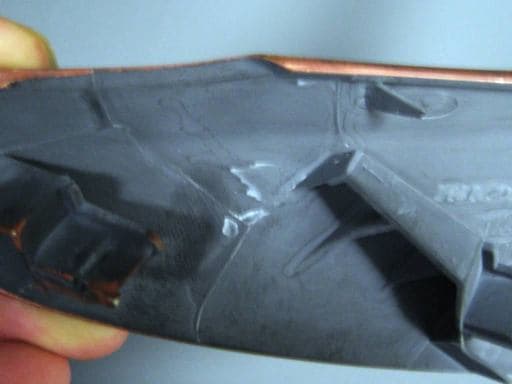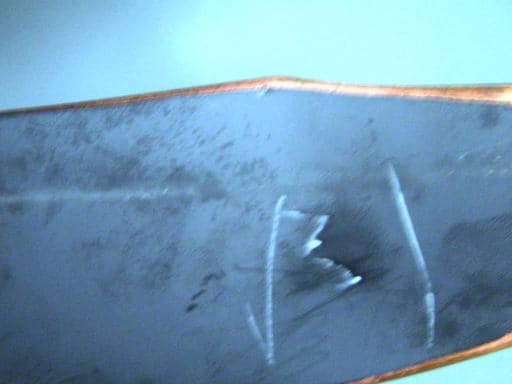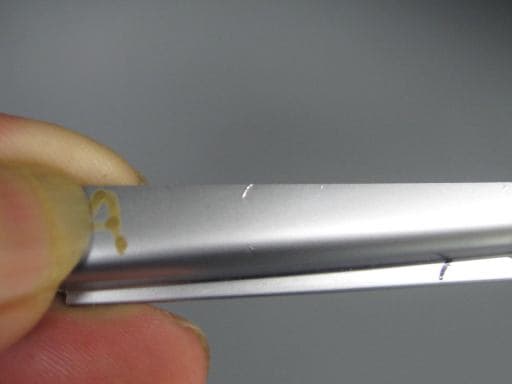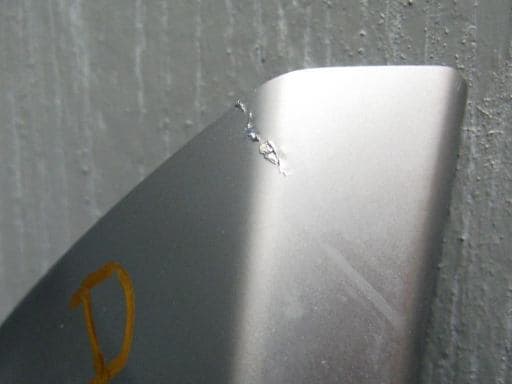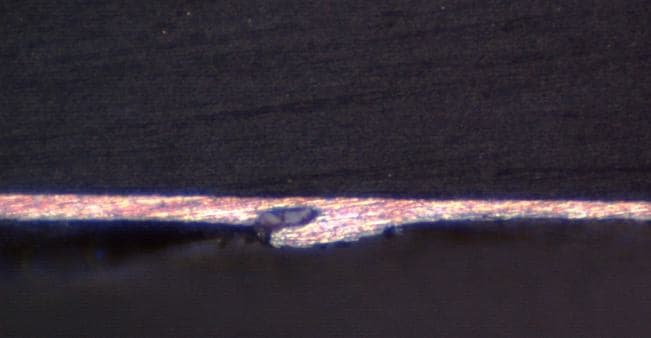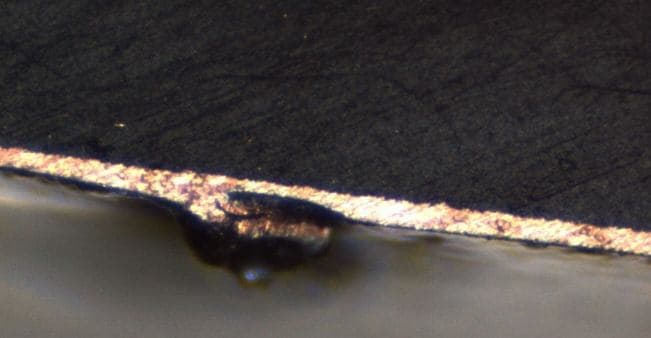 Any thoughts an what could be causing this?
Michael Dunnq
Dir. of Quality Assurance - Canastota, New York, USA
---
August 12, 2014
A. Dear Michael;
Have tried to change your ABS Brand? And you should check your injection parameters and drying ABS before injection.
Best Regards.
Murat Cetin
PGS Plastik - Izmir,Turkey