World's #1 finishing resource since 1989
No login needed: Chime right in
topic 59678
Sulphamate nickel electroforming problem: White spots
July 15, 2014
Q. We have a SN electroforming operation for an optical product. We are currently experiencing intermittent problems where we get white spots on both the mandrel and product ranging in size from almost microscopic to about an 1/8" in diameter. Can anyone tell me a possible cause for these white spots and how to eliminate them?
Tock Conarroe
Electroforming Mgr - Robbinsville, New Jersey, USA
---
July 30, 2014
Q.
We manufacture holograms using a nickel sulfamate electroforming process. Our passivator process uses anodic cleaning with an alkaline solution. We have a significant amount of rejects for white spots up to about 1/8" in diameter on the optical surface. Does anyone have any suggestions on how to reduce or eliminate these white spots?
Tock Conarroe
[returning]
Electrofoming shop - Robbinsville, New Jersey, USA
---
August 5, 2014
Q. Hi my name it Tock,
We manufacture high quality holographic dies. We have a situation where our plates with the dies attached stay in the tanks, sometimes for hours, after the rectifier has turned off. What types of optical defects might we see as a result of sitting in the tank with no power?
Tock Conarroe
[returning]
Electroform Dept - Robbinsville, New Jersey,USA
---
August 2014
Hi Tock. Apologies for not getting your earlier requests posted, but maybe there is a silver lining if a reader can tie the whole problem up into a single answer for you :-)
Regards,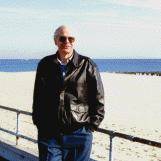 Ted Mooney, P.E.
Striving to live Aloha
finishing.com - Pine Beach, New Jersey
---
October 31, 2014
A. Hi Tock

I'd like to see some pictures ... maybe I can help
Regards Moe
Moe Martinez
- Paterson New Jersey USA
---
November 5, 2014
A. Hello Tock,
Working in electroplating for close to 30 years, parts were always removed just after the plating cycle. A simple audible timer will alert the platers to empty the tank. Just a suggestion is to pull the parts from the tank when the cycle is complete to see if that scenario is causing you the problem. Some other things to watch is the quality of your rinses, and periodic carbon treatment of the bath. Hope this helps!
Mark Baker
Process Engineer - Phoenix, Arizona USA
---
November 7, 2014

Thanks Moe,
I will try to get you a photo but there are limitation on what I can publish due to our security restrictions. I'll look for a spot outside the image area.

Thanks Mark,
Removing the mandrels from the tank when the rectifier go off has been my past experience as well. Trying to get the mandrels pulled is a challenge with the current resources.
Thanks for your help, it looks like I have to take a new direction and get back to the basics.

Regards,
Tock

Tock Conarroe
[returning]
- Robbinsville New Jersey