World's #1 finishing resource since 1989
No login needed: Chime right in
topic 59672
Pinholes in Mazak Parts after Vibratory Finishing
July 16, 2014
Q. Hello

I need a advice on following problem. We are finishing a Mazak Hardware part in Vibratory finishing machine with Plastic media Paraboloids 30 mm with a acidic (pH 4) chemical as a first step for 2 hours, and further polish using porcelain cylinders dia. 3 mm x 8 mm long with acidic chemical for 1 hour.

We are loading only 10 parts in 300 liter machine part size 75 mm x 100 long and 5 mm thick (Loading is low, approx. 100 gms apiece).

The problem is after plating small pinhole size dents are highlighted which, under 100X magnification, look like they are filled with white powder Can you suggest what could be the problem?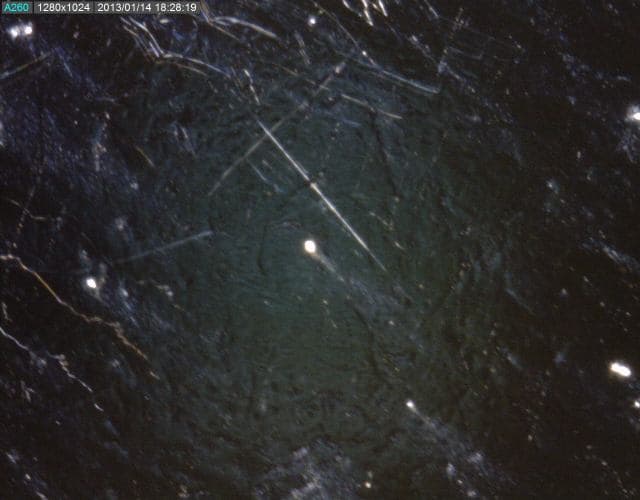 (Ed. note: Graphic was reduced 50%, so magnification is presumably 50X)
These pinhole size dents are not there on as-cast pieces when seen under magnification.

Awaiting your comments.
Prashant Gupta
Employee - Mumbai
---
July 30, 2014
A. From the look of the visuals, I would say that there could be a chemical rinsing problem. Metal porosity could be another factor. My guess is the media/abrasive slurry worked its way into the porosity and solidified; however it will continue to leach out. Without getting a better metal source you can try 2 things. 1, make sure you run a rinse cycle of 5 to 15 minutes with plain water after each process, or 2, try ultrasonically cleaning your parts.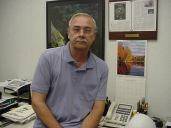 AF Kenton
Hatboro, Pennsylvania
---
August 2, 2014
Q. Dear Sir

We have already tried washing for 20 minutes (water was D.M water) followed by Ultra sonic cleaning.

The pics taken are after the above process done.

If these pieces are manually buffed, i.e., from raw casting until final manual buffing, this problem is not observed.

If the pieces are finished in Vibro Finishing Machine and ultrasonic cleaned and then final buffing is done manually this problem is not there after plating.

We want to avoid the final manual buffing.

Kindly advise.
Prashant Gupta
[returning]
- Mumbai, Maharashtra, India
---
August 4, 2014
A. I still think it is a metal porosity problem. To verify, I suggest you cut up some bar stock and do the same process to see if you get the same results. That will decide your course of action.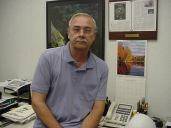 AF Kenton
Hatboro, Pennsylvania
---
August 16, 2014
Q. Dear Sir,

Thanks for your suggestion of bar stock finishing. The problem is of porosity which was proved by finishing a bar stock with same media (process).
Prashant Gupta
[returning]
- Mumbai, Maharashtra, India