World's #1 finishing resource since 1989
No login needed: Chime right in
topic 59644
Can we Passivate Cadmium Plating?
June 24, 2014
Q. I have a customer requesting passivation of chromate treated, cadmium plated stainless steel screws per AMS 967, Nitric 2 or 3. I have never tried or heard of such a thing, but did test one piece - which turned black. I can't tell whether the cadmium plating is still there or not - perhaps the acid just takes the gold chromate color off and smuts the plating? Anyone have any experience in passivating cadmium plating?
Mike Palatas
Metal Finisher - Aerospace - Gardena, California
---
June 2014
A. Hi Mike. I don't think there is such a spec as AMS 967; your customer probably meant ASTM A967 / A967M [affil. link to spec at Techstreet] , but my guess is that he is confused and needs your enlightenment! I would be very surprised if anyone truly wanted their chromate conversion coated, cadmium plated, stainless steel to receive a passivation treatment designed for bare stainless steel, and I think it may all just be a semantics confusion: while stainless steel is "passivated" with nitric or citric acid, the chromate conversion coating operation on cadmium plated parts is sometimes called "passivation".
I'll bet the customer wanted to indicate a spec number for the chromate conversion/passivation on the cad plating and got confused. Good luck sorting this one out :-)
Regards,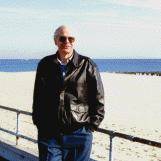 Ted Mooney, P.E.
Striving to live Aloha
finishing.com - Pine Beach, New Jersey
---
June 25, 2014
A. Hi Mike,

Cadmium plating Passivation is entirely different compared with Stainless steel passivation.

ASTM A 967 describes Corrosion resistant stainless steel passivation, which is not linked with any (Cadmium) plating, and it is a process done by Nitric acid or Sodium dichromate or both.

But cadmium plating passivation or chromate conversion coatings are of three types 1.Blue or clear, 2.Yellow, and 3.Olive Drab. These passivations can be either trivalent or hexavalent.

These three passivations are done after cadmium plating as post treatment.

Regards,
Surya Narayana
Process Engineer - Tumkur , Karnataka , INDIA
---
June 26, 2014
Q. Is there any difference between ASTM B633 [affil. link to spec at Techstreet] Type II without hexavalent chrome and ASTM B633 [affil. link to spec at Techstreet] Type VI? Same for ASTM B633 Type III without hexavalent chrome and ASTM B633 Type V?

We specify ASTM B633 Type II & Type III without hexavalent chrome in our drawings, maybe we should change them to Type V and VI instead. Please give me your opinion. Thanks for all your help.
Jacky
[last name deleted for privacy by Editor]
---
June 2014
A. Hi Jacky. You also seem to be speaking of chromate conversion coating "passivation" of plating not the passivation of stainless steel. Yes, I think you should make that change now that ASTM B633 offers it. Personally though, if something needs to be RoHS-complaint, I would still include the phrase "RoHS-compliant". Sometimes the plating shop, or someone else along the line, may know more than we do about what is and isn't compliant, so I wouldn't take the shortcut of leaving it out.
Regards,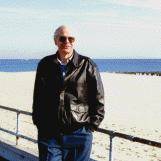 Ted Mooney, P.E.
Striving to live Aloha
finishing.com - Pine Beach, New Jersey