World's #1 finishing resource since 1989
No login needed: Chime right in
topic 59627
Conductive coating that resists molten aluminum
May 25, 2014
Q. I am looking for an electrically conductive coating that can be applied to a stainless part that will resist corrosion by and will not stick to molten aluminum (about 650 °C).
James Teal
- Houston
---
June 3, 2014
A. Pt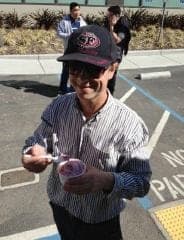 Blake Kneedler
Feather Hollow Eng. - Stockton, California
---
June 5, 2014
A. Hi James

I would avoid platinum, even if it is within your budget.

Platinum forms an extensive series of alloys and intermetallic compounds with aluminium. It will probably have a shorter life than the ss you are trying to protect.

As a rather less expensive option you might consider how aluminium is extracted. This is done electrolytically in carbon lined crucibles using carbon electrodes. It seems reasonable therefore that a graphite coating (available as 'dry film lubricant') might suit your purpose.

But if only the coating is in contact with the molten aluminium, why stainless steel outer when a much less expensive container could work?

As usual, we only have part of the design requirement. Is it attack on the SS you are trying to prevent or contamination of the Al?

And what grade of SS? There are three main families of SS and 50+ 'standard' grades. Foundry workers report acceptable life from SS ladles.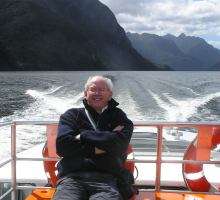 Geoff Smith
Hampshire, England
---
June 5, 2014
A. It may not be out of place to talk about a similar requirement regarding stainless steel and lead. Soldering pots are used to produce pcbs. There is a problem of the soldering metal (especially tin) corroding the pot. The problem is severe with lead-free soldering. Even pots made of Ti get corroded in some cases. We have provided a Ti based PVD coating to a local manufacturer of these pots. Over the past few years several pots and other related parts have been coated and the end user appears to be pretty satisfied. It is a pity we do not get any technical feedback except to say if it works or not. SS and Al may have a similar solution.
H.R. Prabhakara
- Consultant
bangaloreplasmatek.com - Bangalore Karnataka India
---
July 25, 2014
A. Ceramic coatings might be the way to go. At 650 °C, some conduct electricity quite well. CTE mismatches will become important.
RH Kinner
- Cleveland, Ohio