World's #1 finishing resource since 1989
No login needed: Chime right in
topic 59619
Zinc plating of chassis -- Internal anodes
May 21, 2014
Q. Hey everyone,

Long time lurker, first time poster.

I'm currently involved with setting up of a large hoist line (zinc chloride) to produce complete zinc plating on large electrical enclosures. The bath is modified by the chemical manufacturer to throw significantly better than a normal zinc chloride bath, but because of the size and depth of the box, I still cannot get coverage in some areas internally.

The box is 24'' wide, 24'' deep, and 26'' tall. Opening is on one side only.

What I'm looking for is suggestions as to what I could use as an internal anode. Obviously, platinum mesh would be a good option, but its extremely costly and I'd like to see if anyone else has any ideas on something which may be more cost effective.
Shaun Devlin
Production Manager - Lowell, Massachusetts
---
May 2014
A. Hi Shaun. Consider anodes that move into the chassis. Picture the chassis as a "C" and the anode as a "d". After the rack is set down into the tank, the anode rod rolls towards the chassis and the anodes move in. I think what I'd consider is making some custom zinc-filled titanium anode baskets as these auxiliary anodes. Although it may sound a bit complicated, when you compare it to carrying auxiliary anodes around on the rack through the whole treatment cycle, and providing reliable anodic connections on the rack, it can start sounding like an attractive alternative.
Regards,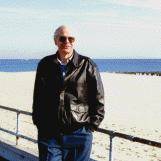 Ted Mooney, P.E.
Striving to live Aloha
finishing.com - Pine Beach, New Jersey
---
May 21, 2014
Q. Thanks for the quick reply.

My initial attempt was to use some titanium sheet (2 pc, bent into sort of a V shape and placed inside) which improved the throw internally, but did not give me complete coverage.

Just as you have said in your reply, I had been doing a few drawings of some sort of "d" frame to hold zinc balls near the four corners which are currently the areas not getting throw.

If I do attempt to build some sort of "d" frame, what material would you recommend? Stainless steel would be strong enough to hold the zinc, but also wouldn't carry current very good.
Shaun Devlin
[returning]
- Lowell, Massachusetts
---
May 2014
A. Hi. Titanium has poor electrical conductivity but it may be practical nonetheless.
Regards,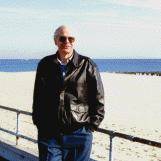 Ted Mooney, P.E.
Striving to live Aloha
finishing.com - Pine Beach, New Jersey
---
June 4, 2014
A. Have you considered an alkaline zinc plating bath? You could use steel auxiliary anodes with it.
Lyle Kirman
consultant - Cleveland Heights, Ohio
---
---
Moving the cathode vs. the anode
December 1, 2014
Q. Why do we fix the anode and move the job which is to be electroplated?
Thanks.
HARSHVARDHAN TIWARY
- patiala,punjab,india
---
December 2014
A. Hi HARSHVARDHAN. We don't necessarily do that. I am familiar with several installations where we moved the anodes. On the other hand, sometimes the cathode is oscillated or agitated to help dislodge gas bubbles or to provide fresh solution. But you would probably need to write several sentences for us to have a sense of what you are describing and trying to ask about.
Regards,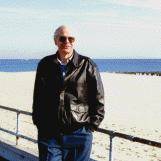 Ted Mooney, P.E.
Striving to live Aloha
finishing.com - Pine Beach, New Jersey