World's #1 finishing resource since 1989
No login needed: Chime right in
topic 59614
Plating with Beryllium - guidance please
A discussion started in 2014 but continuing through 2017
May 8, 2014
Q. Hello.

I am trying to find a way to electroplate Beryllium onto a substrate (almost any common metal with a lower melting point than Beryllium). Visual appearance is not an issue.

I am trying to see if amateur construction of beryllium domes for speakers is possible. The idea being to plate beryllium thickly onto a sacrificial substrate and either melt or dissolve it off. Beryllium is VERY resistant to nitric acid and also has a fairly high MP (a smidgeon under 1300 °C) so I am hoping once the plating has been done, the "backing" can be removed leaving a pure beryllium dome.

I can obtain BE foil but it is incredibly expensive AND so brittle that all attempts so far to shape it have resulted in broken foil. Hence the idea to try and tackle this a different way.

I am aware that Beryllium is a material to be handled with care - and I have a fair amount of broken foil and a moderate sized (15g) nugget for raw materials.

If possible, I would like a simple / safe method but I have a modest home lab setup and have most of the standard acids and bases if required.

I have googled heavily both in general and on here to see if the question has been answered before, but I have been unable to find a single reference to anyone plating with beryllium.

Any pointers would be very much appreciated.

Kind Regards
Mark
Mark Tibbert
Hobbyist / amateur research - Wellingborough, Northamptonshire, England
---
May 2014
A. Hi Mark. I hesitate to declare anything impossible because our ascendent technology keeps amazing us. So I'll keep it less dramatic and simply say that, sorry, beryllium is not an electrodepositable medal.
Regards,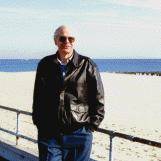 Ted Mooney, P.E.
Striving to live Aloha
finishing.com - Pine Beach, New Jersey
---
May 11, 2014
Q. Thanks Ted.

An enlightening answer though a frustrating one! At least I know why I couldn't find anything with Google.

I did have a moment's great excitement before I saw your reply when, after adding some KOH to the solution of beryllium chloride the copper started to turn a silvery grey.

I then realised the crocodile clip holding the lump of beryllium had slipped into the solution and had been dissolved away and presumably I have some sort of nickel/iron covering on the copper - and NOT beryllium.

Is there a "set reason" why beryllium is not electro depositable. I could understand with reactive metals like calcium, potassium, lithium, sodium etc, but beryllium seems quite stable.

Again thank you for the information Ted, it will save me ripping what little hair I have out in trying other combinations of chemicals.

Mark
Mark Tibbert
- Wellingborough, Northamptonshire, UK
---
May 11, 2014
A. According to Russian sources beryllium (M.A.Belenkiy, A.F.Ivanov Elektrozashdeniye metalicheskih pokritiy, Moscow 1985) can be electroplated, but only from molten salt or solvent based electrolytes - Hope it helps and good luck!
Goran Budija
- Zagreb,Croatia
---
May 2014
A. Hi again Mark. Goran is exactly right: beryllium cannot be deposited from aqueous solutions (metal salts dissolved in watery liquids). The basic reason is that any electricity applied will always just reduce hydrogen out of the water in preference to reducing beryllium to a metal.
To obtain electrodeposits of beryllium, even in theory, you would need to either use molten salts (no water) or organic solvents (no water). These solutions are not trivial to implement, as it may require thousands of degrees to melt a beryllium salt; and the fact that beryllium can be theoretically deposited from an organic liquid if water and oxygen can be excluded does not necessarily mean that a practical technology exists to do it. Several other metals suffer the same difficulty, aluminum probably being the most common -- although in the case of aluminum a couple of companies in the world have commercialized electrodeposition from solvents in special tanks which exclude exposure to air. Good luck.
Regards,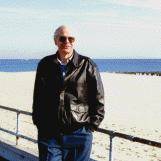 Ted Mooney, P.E.
Striving to live Aloha
finishing.com - Pine Beach, New Jersey
---
May 12, 2014

Thank you Goran and Ted.

It is always good to know WHY something will not work as hoped rather than simply accepting it as a blind fact.

Beryllium salts seems to require fairly high temperatures to melt, but I might amuse myself for a couple of hours playing with different solvents.

Again, thank you both for helpful information.

Kind Regards
Mark
Mark Tibbert
- Wellingborough, Northants, UK
---
---
July 8, 2017
-- this entry appended to this thread by editor in lieu of spawning a duplicative thread
Q. I need to plate aluminum with beryllium. Is that possible?
Larry Haynes
Self - Birmingham, Alabama
---
July 27, 2017
Q. I already asked this question some weeks ago, never got an answer.

I need to strengthen very small diameter, thin walled aluminum tubing. Was wondering if it is possible to electroplate beryllium onto aluminum to build strength to the aluminum tube. Tube is 1 mm OD, 0.01 mm wall thickness.
Larry Haynes
[returning]
Personal use. - Birmingham, Alabama
---
August 2017
A. Hi Larry. Sorry, no, you cannot electrodeposit beryllium onto your aluminum tube.
Further, it is not impossible, but is generally difficult to strengthen an object by electroplating onto it. But you probably could electroplate / "electroform" copper, nickel, nickel-cobalt, gold onto the tubing. With an aluminum wall thickness of only 0.0004" you must keep very careful control of the stress. The plating is usually tensilely stressed, but sometimes compressively stressed; with careful control you can keep it close to zero. You might talk to our NiCoForm [a finishing.com supporting advertiser] about this application.
Regards,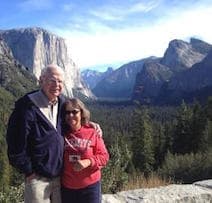 Ted Mooney, P.E. RET
Aloha -- an idea worth spreading
finishing.com - Pine Beach, New Jersey
---
August 4, 2017
Thank you, Ted. If it was easy, it would already have been done. But thought I'd check.
Larry Haynes
[returning]
Personal use. - Birmingham, Alabama
---
August 5, 2017
A. This thread has been going a while so it is probably time to point out that beryllium is considered to be highly toxic and should only be handled under strictly controlled conditions. It causes berylliosis,bronchiolitis, pulmonary edema, chemical pneumonitis. and is probably carcinogenic.
It is not suitable for amateur experiments and is generally not available to non professionals.

It is also highly unlikely to be effective in the applications discussed.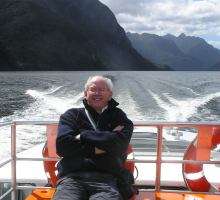 Geoff Smith
Hampshire, England