World's #1 finishing resource since 1989
No login needed: Chime right in
topic 59585
What is causing this "alligator skin" finish on Hot Dip Galvanised steel?
April 7, 2014
Q. At the end of 2013, we upgraded and installed new zinc baths and gas heating to systems. Since then we have experienced a rise in our zinc coating thickness on the steel cable tray and ladder that we manufacture and HDG in house. This rise, we think, is because of an uneven surface finish on the galvanizing. It looks like alligator skin, varied in the areas found and the thickness. For example, in an area say 100 x 100 mm, we can get this bumpy finish as well as areas approx. 30x30 that are nice and smooth. The smooth areas may have 40 microns of zinc, whereas the bumpy areas may have double that if not more.
Things I have already done to try to solve this:
The baths were running at 450 °C. We have since turned them up to 455 and noticed an improvement in the smoothness of the finish, but it has not totally disappeared.
We are making extra Nickel additions per tonne of zinc added to try to improve fluidity, but as of yet, we have not noticed the % rise up. Analysis says we have 0.02% nickel in the bath and we have been advised to increase this in increments up to 0.05%.
Our pull out rate from the molten zinc is fast, approx. 3m per minute. We have always run at this speed for many years prior to the new baths being installed so we do not anticipate that this is the issue.
I am also analysing the steel chemistry. But so far, we have not noticed any unusually high levels of silicon or phosphorous in the mild steel.
My goal is to try to reduce zinc consumption, and part of this is to look at getting a smoother finish -- so any advice on this would be really appreciated.
Philip Rudland
Quality Engineer - Scarborough, United Kingdom
---
April 11, 2014
A. You didn't say, but we could assume that you have this material vertically?
Assuming that, your withdrawal speed of 3 m/min seems excessive. 1 m/min is far more normal, some use 0.8 m/min.
The reason to have a slow withdrawal is to allow the surface tension of the zinc to "pull" the surplus off the steel, leaving an even coating thickness.
At 3 m/min, I don't know how you didn't have this problem before?
Ni doesn't have much reputation for doing anything to fluidity; it's far more normal to use Ni for reducing reactivity issues.
To modify fluidity, Pb and Bi are more common.
What Pb % is your melt?

What else?
To check if this is an issue of drainage, you could try hand fluxing. Take a handful of flux and throw it spraringly at one piece as it withdraws, try to get a wide distribution in the throw covering as much area as possible with as little flux as possible (crystalline dry flux).
If that test piece comes out even, you probably have a drainage issue.

Try also a slow withdrawal and see what happens.

Geoff Crowley
Crithwood Ltd.

Westfield, Scotland, UK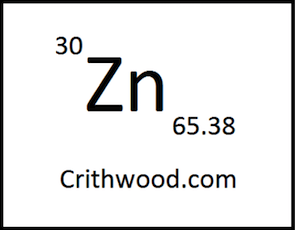 ---

April 14, 2014

Hi Geoff, thanks for your response.
The items are withdrawn from the bath at an approx. angle of 45 degrees. We do withdraw at the faster rate and we know this should be slower, but we have a lot of throughput on our galvanizing line and we have to maintain speed to hit productivity & efficiency targets.
It was the HDGA that recommended to us to increase Nickel % to improve fluidity! Our PB levels are at 1.1%, Bi is at 0.001%. (Bi levels have been like this for many years without change).

Philip Rudland




- Scarborough. UK





---

April 15, 2014

A. Dear Mr. Philip , Its better to dip cable tray at temp of 460 deg as thickness of materials very less and due to 460 deg. you will get more fluidity as well coating of zinc will reduce. You have to maintain withdrawal speed of materials in between 0.8 mtr to 1.0 mtr / min.
As Mr. Geoff infomed to use handful flux on materials will also help you.

Ilesh G Vyas

Gunatit Builders

Manjalpur, Vadodara, Gujarat




---
April 18, 2014
A. I think that 460 °C isn't a good long term solution, as kettle life will be reduced.
But another idea that works is a water solution of ammonium chloride in a garden sprayer. This increases fluidity / runoff and might help this issue, but it does create extra fumes.
Did you try the one-off trial at lower speed. That would answer the question, even if due to productivity its not a longer term solution.
Your Pb is about as high as you'll get - approaching solubility limits.
You could add Bismuth, but that's expensive stuff. A downside of Bi is dross fluidity - hard to get the dross out - like a kettle with diarrhea.

Geoff Crowley
Crithwood Ltd.

Westfield, Scotland, UK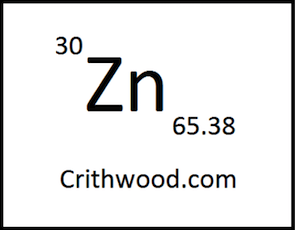 ---
April 22, 2014
A. Sirs:

Geoff is absolutely correct in both his main points:
1) Withdrawal speed from zinc is much too fast and
2) Bath temperature 460 °C (860 °F) is much too high.

Also a product angle of 45 deg. means that withdrawal speed is even faster by square root of 2.

Some products (e.g. vertical angles and vertical channels) should be withdrawn quickly so as to have a total time in the kettle as short as possible. Thus a two meter long angle slowly withdrawn will have very heavy zinc on the bottoms. Whereas quick entry into the zinc and skimming from the zinc bath center both ways (using two guys) shortens the total time in the zinc. And then quick withdrawal minimizes total zinc coating thickness. Allow the last two inches to remain in the zinc a minute or so to reduce icicles on the bottom ends.

Very fast entry into the kettle allows minimum kettle time and reduces zinc usage. There are many ways to do this.

Regards,
Dr. Thomas H. Cook
- Hot Springs, South Dakota