World's #1 finishing resource since 1989
No login needed: Chime right in
topic 59572
Nickel
Zinc-nickel

plating peels from 17-4 parts 50Rc parts after hydrogen relief baking

March 27, 2014

Q. I have a friend (of course I do). He is having peeling problems after hydrogen relief baking. Parts are 17-4 50RC hard. Process is pre alkaline, Hydrogen relief bake, glass bead (barrel), alkaline clean, 20 to 30 % HCl activation, Wood's nickel strike, barrel ^zinc-nickel plate, (10 square feet per load) at 60 amps.
Any suggestions?
Thank you in advance.
Jim

jim dedmon

plating - Arlington Texas
---
June 23, 2014
A. Jim,

You have peeling problem because of heavy scale on parts; problem is the surface activation. Try anodic electroclean and anodic acid clean (10%) sulfuric acid.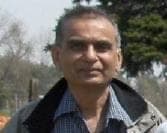 Popatbhai Patel
finishing shop - Roseville, Michigan
---
June 24, 2014
A. Jim,

Could you be a little more specific on how long you are nickel striking the product and what type of nickel bath is being used for the barrel plating?

I don't necessarily disagree that it could be a pre-treatment process issue, but I've also run into this issue with the actually plating parameters as well as opposed to pre-treatment.

My process is as follows:
- Alkaline clean 3-5min
- Electro clean 3-5min
- 50% hydrochloric activate - 30 secs -1 min
- Woods nickel strike - 3-5 min
Followed by the plating process.
Shaun Devlin
- Lowell, Massachusetts USA
---
June 30, 2014
A. Have you left your anodes (especially if rapidly dissolving s-rounds) in too ling, the metal concentration has climbed and now the inefficient "strike" has converted to an efficient "plating bath" which will not stick to stainless steel. Use rolled depolarized Nickel anodes and take out when not in use.

Robert H Probert
Robert H Probert Technical Services

Garner, North Carolina