World's #1 finishing resource since 1989
No login needed: Chime right in
topic 59553
Best way to prepare a security door for paint
March 6, 2014
Q. Hello,
I have a steel security door that I have built for my home that I am unsure of how to get the best possible long term protection from rust.

My issue is that I am going to be welding on a 3/32 perforated steel screen, but when I do there will be some very tight areas (upper left of pics) that I am fairly sure will be unable to be painted or powder-coated. I have decided to paint it, and have already purchased the paint.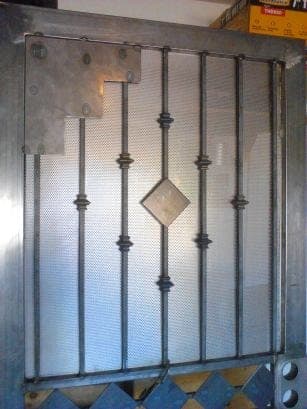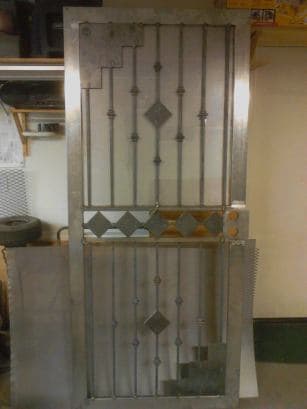 If I pre-paint those areas, then weld the perforated screen on, the weld will obviously melt the paint and create a possible area to rust.

My question is this; is there a dipping process that could be done that will give good rust protection in the tight area's that I can't get paint on, and be suitable to accept paint? If there is, I will just weld it up and be done with it.

Thank you!
Brad Hendricks
Hobbyist/jack of all trades - Phoenix, Arizona
---
March 16, 2014
A. Brad,
I would spray the door. If you can't reach a spot on the door with a spray gun, then the water and elements aren't going to be able to reach it either.
Marc Banks
Blacksmith - Lenoir, North Carolina USA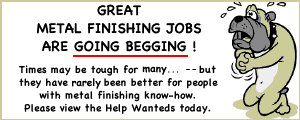 Plating Process Engineer [Wenatchee, WA]
Plating Supervisor [Chicago]
Plating Quality Inspector [Chicago]