World's #1 finishing resource since 1989
No login needed: Chime right in
topic 59552
Chrome poles look wrong after 3-1/2 months of light use
March 6, 2014
Q. Hello,
Chrome Poles are 3.5 months old with light use. Is there something wrong with the finish? I own a pole studio and training company. We purchased 6 poles from a company who has their poles chromed in China. We have some patches on the poles as seen below which look more airbrushed and are much more slippery than the parts of the poles that are shiny and have a uniform finish.
The company says that the finish will not affect an athletes ability to grip, but we have subjective data that it does. The patchy parts also seem to be getting worse.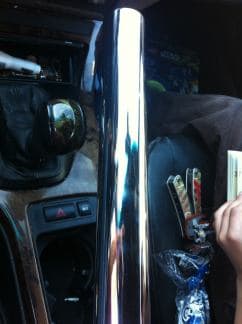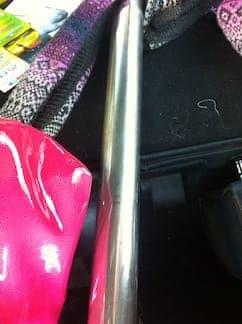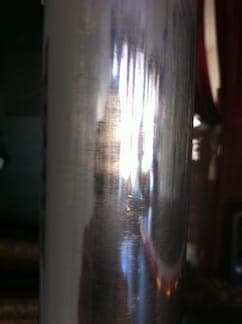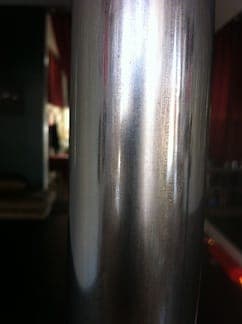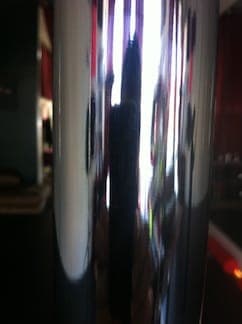 (Click the pics for high resolution photos)
Can you tell from looking at these pictures what part of the chroming process was done improperly and also if it would affect a body from adhering to it. It may be an odd request, but I would really appreciate any help you can provide on this matter.
Thank you in advance.
Rebekah Hennes
polemoves.com - Los Angeles, California, America
---
March 2014
A. Hi Rebekah. The 3rd picture is a bit out of focus, but seems to show yellowish nickel plating exposed; the 4th picture shows small pits already forming.
In my opinion, no, the plating is not satisfactory -- even in appearance, let alone function.
If a very large company, with inspectors and quality assurance people, feels that they get get quality plating done in China, they're probably right. But when a small company "throws it over the wall", this is what often happens. Chrome plating can be done so well that it will last on a truck bumper for decades in the worst possible environmental conditions, or so poorly that the components are already pitted before being put into service.
Good luck in negotiating with the company you bought the poles from, but a warning in case you're not familiar with court: you can get guesses from strangers viewing photographs, but you'll need to retain a consultant if you want expert opinion that you can actually use.
Regards,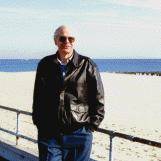 Ted Mooney, P.E.
Striving to live Aloha
finishing.com - Pine Beach, New Jersey
---
June 15, 2014
A. The plating is definitely defective. The bad areas will continue to get duller and spread as the poles are used. I suspect they may begin to peel.
I suggest finding a chrome plater who can strip the old plating, polish the base metal out to a bright finish, put an heavy nickel plate (an hour at least) followed by heavy chrome plate (2 to 3 minutes). Short cutting any of these steps may cause peeling that can slice an athletes hands.
Before I retired I did plating for a few local gyms around town. Some of the equipment had chrome peeling off. A few people were cut and got chrome splinters in their hands. If these are stripper poles they could hurt someone in a very personal way.
Frank DeGuire
- St. Louis, Missouri, USA
---
A stripper's nightmare
June 2014
YIKES Frank! You've made me very uncomfortable. We've all had nightmares of -- or as little kids been horribly squeamish when told by our peers to imagine -- sliding down a bannister that suddenly turns into a razor blade. And now you tell me that for strippers it's an actual possibility!
I'm going to have to start tipping them hazardous duty pay :-)
Regards,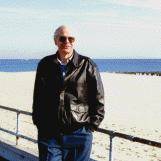 Ted Mooney, P.E.
Striving to live Aloha
finishing.com - Pine Beach, New Jersey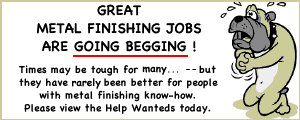 Plating Process Engineer [Wenatchee, WA]
Plating Supervisor [Chicago]
Plating Quality Inspector [Chicago]