World's #1 finishing resource since 1989
No login needed: Chime right in
topic 59527
Color options for Dacrotized screws?
February 10, 2014
Q. Are there different colors for Dacrotized deck screws? What platings or finishes give deck screws all the colors I see in use?
Thanks and best regards,
David Sossin
- Costa Rica
---
February 27, 2014
A. Dacrotizing is a process offered by NOF Metal Coatings (formerly Metal Coatings International), a Japanese company with worldwide licensed applicators. On screws, the coating is applied by a dip-spin process. They provide a number of colored topcoats for their basecoat. But virtually any compatible colored topcoat amenable to application by the dip-spin process could be used.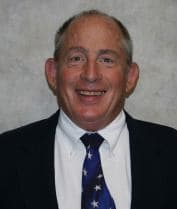 Tom Rochester
Plating Systems & Technologies, Inc.

Jackson, Michigan, USA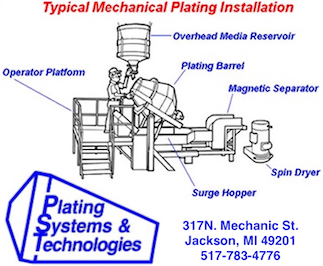 ---
March 3, 2014
Q. Dear Sir, thank you for your response. My supplier is only offering me one color finish for Dacrotized Deck Screws, and he offers Ruspert finish if I want different color options. Is Ruspert better than Dacrotized?
Very best regards,
David Sossin
[returning]
- San Jose, Costa Rica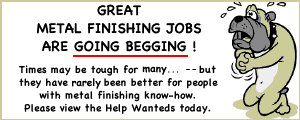 Junior Quality Engineer [Santa Clara, CA]
Plating Process Engineer [Wenatchee, WA]
Plating Supervisor [Chicago]
Plating Quality Inspector [Chicago]