World's #1 finishing resource since 1989
No login needed: Chime right in
topic 59519
Is it possible and safe to electroplate a patinated copper plate?
January 28, 2014
Q. I have a copper plate that I have used a patina of an Ammonia and Salt solution.

My desire is to now electroplate it with copper with the hope that the process will plate new shiny copper onto the exposed areas of copper plate while leaving the patina intact.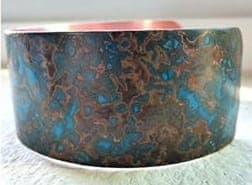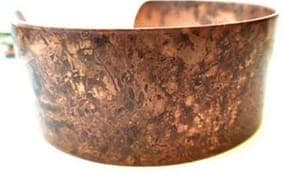 Is this possible?

Is it safe to put the patina's plate through the electroplate process?

My concern is that it will release toxic gasses.

My electrolyte would be a copper sulfate solution.

I would attempt to just "try it out and see" but again, mu concern is with the gasses that may be released.
Aaron McKee
- Covington, Washington, USA
---
January 29, 2014
A. Hello Aaron,
This would be tough to do without altering the appearance of the patina. When the plate is cleaned prior to electroplating, this process alone could effect the patina. When the piece is plated I would suspect you will still get some plating on the patina, though the adhesion would most likely be poor. Is there a way you could mask the patina and selectively plate the exposed areas of copper? As far as the gasses go, I would just be sure you have adequate ventilation. If you are using air agitation in the bath you will get some gassing but it won't be "toxic". Good Luck!
Mark Baker
Process Engineer - Malone, New York, USA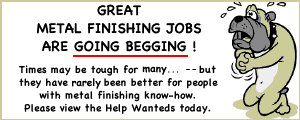 Junior Quality Engineer [Santa Clara, CA]
Plating Process Engineer [Wenatchee, WA]
Plating Supervisor [Chicago]
Plating Quality Inspector [Chicago]