World's #1 finishing resource since 1989
No login needed: Chime right in
topic 59477
Precoated sheet vs. powder coating post cure
December 2, 2013
Q. Can someone give a good comparison between powder coated sheet and pre-coated sheet, with facts and figures?
Amjad Iqbal
- Lahore Pakistan
---
December 6, 2013
A. Hi Amjad. Precoated with the same powder coating? ... or roll coated with some type of wet paint and then baked, or do you mean electrogalvanized sheet?
Certainly, precoating will be cheaper because it's much easier to do a process continuously than to adapt to the different sizes and shapes of discrete components. And you won't have issues like "Faraday cage" when coating a flat sheet; plus the coating is more likely to be a consistent thickness.
On the other hand, sometimes the precoating cannot fully endure the fabrication steps; and it usually leaves the edges uncoated and subject to rusting.
When there are two or more widely implemented competing processes available, it is obviously not the case that one is clearly superior to the other. Rather, that situation exists because one is better for certain situations and the other is better for other situations. If you can carefully describe the parts you have in mind and their application, then we all can learn something from each other by discussing it here. But if you need a general answer to educate yourself to be able to suggest a preference for one technology over the other when confronted with a hundred possible situations, that will require require reading some books on the subjects. Good luck.
Regards,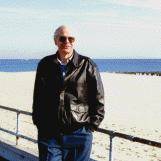 Ted Mooney, P.E.
Striving to live Aloha
finishing.com - Pine Beach, New Jersey
---
December 11, 2013
A. Pre-paint

- Line speed 200 plus feet per minute.
- Majority of coatings thermoset.
- Adhesion exceptional, after all being post formed.

Post paint

- Line speed considerably less than 100 feet per minute.
- Majority of powder coatings thermoplastic.

Specific properties are dependent on the treatment type, and the particular coating system being used. Post paint systems are usually dedicated to one type of coating, which the process is built around. Pre-paint is very versatile, you have a choice of multiple treatment and coating systems combinations.

One drawback with pre-painting is the inability to spot weld, this can be overcome, the appliance industry is a good example. They redesigned their products and now almost exclusively use pre-painted material.

The biggest difference is cost, in some cases very significant.
Ronald Zeeman
Coil Coating - Brampton Ontario, Canada
---
December 16, 2013
A. Or did you mean a comparison of performance?
If so under what conditions of service?

Geoff Crowley
Crithwood Ltd.

Westfield, Scotland, UK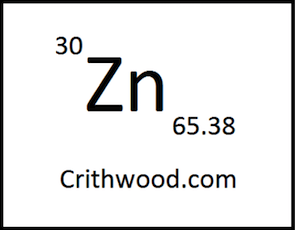 ---
---
September 29, 2014
Q. Need comparison with Respect to Pre Coated and Powder Coated metal Ceilings with Perforations. Which is better and how it is better?
Naveen Maruthi
Metal Ceilings - Bangalore, India
---
September 2014
A. Hi Naveen. I'm not exactly sure what you are speaking of, but certainly the painting has to be done after the perforating.
If you want to buy pre-perforated, then pre-painted material, you presumably can form it and shear it, and it should be an economical and workable approach. If you are thinking of perforating it after painting, that sounds like it would leave so many exposed untreated edges as to be completely impractical.
Good or poor pretreatment is possible with either technology, and good or poor paints and painting practice are possible with either technology. But it will almost surely be most cost-effective to perforate the sheet while it is still in a coil, then pretreat it, then paint it. If these ceilings are used indoors in climate-controlled application, rusting of properly planned sheared edges probably isn't a major issue. If used outdoors, the sheet should probably be pre-perforated, zinc plated, and roll coated. But again, not every fabricated item can be precoated.
Regards,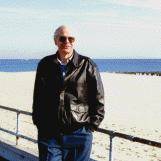 Ted Mooney, P.E.
Striving to live Aloha
finishing.com - Pine Beach, New Jersey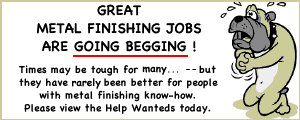 Plating Process Engineer [Wenatchee, WA]
Plating Supervisor [Chicago]
Plating Quality Inspector [Chicago]