World's #1 finishing resource since 1989
No login needed: Chime right in
topic 59465
Spalted steel?
November 19, 2013
Q. A knife maker I know of and talk with now and again recently had an odd pattern etch in a piece of O1 tool steel. I'm going to quote his post over on http://www.knifenetwork.com/

"I think someone may have had an experience like this before but I don't think any definitive answer was offered and maybe there won't be one now either but I thought you guys might like to see this. I have etched O1 blades many times before, usually in FeCl, to give them a nice gray appearance and a little rust resistance. This time I use white vinegar for the etch. I don't think the vinegar had anything to do with the results but the etch very quickly brought out a pattern in the steel. So, I left the blade in the vinegar for a whole hour to see if the pattern would go away and get a flat gray but it didn't happen. I did rinse the blade in water a couple of times. Anyway, if some of you with more metallurgical knowledge than I have would care to offer an opinion it could be educational for us all. I'm thinking maybe this O1 is a PM steel and we're seeing the distribution of alloying elements ..."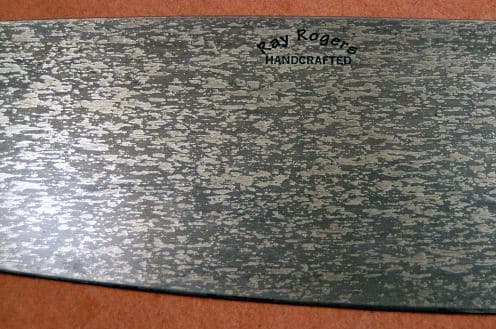 Now I've become very curious about what made this pattern come out in the etch and would like to be able to replicate it, failing that I'd like to just know what is going on here.

As a side note, I did check with the original poster to make sure it was kosher to re-post this question here since I figure you folks have a much larger knowledge base to work from.

Marc Banks
Curious party, blacksmith, busybody - Lenoir, North Carolina, USA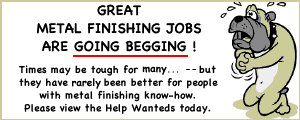 Plating Process Engineer [Wenatchee, WA]
Plating Supervisor [Chicago]
Plating Quality Inspector [Chicago]