World's #1 finishing resource since 1989
No login needed: Chime right in
topic 59450
Stainless steel finishes for 1000-hour salt spray
October 25, 2013
Q. We are looking for a finish for stainless screws/nuts (parent material 302hq and 18-8ss) that can withstand 1000 hours ++ salt spray testing to ASTM G48-11 [affil. link to spec at Techstreet] . Any ideas on what finish would yield the best results?
Steve H
- Minneapolis, Minnesota
---
November 5, 2013
A. Hi Steve. To my understanding, that spec is a ferric chloride pitting corrosion test, not a salt spray test. What is the actual environment this stainless steel hardware will be exposed to? Thanks.
I realize that the world and specs aren't as pure as we'd sometimes like, but salt spray testing is a quick quality assurance test to check that a finish is still being executed properly, rather than being something you are supposed to design to ... because the results can be counter to real-life since the corrosion mechanism is fundamentally different.
Regards,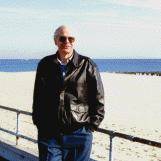 Ted Mooney, P.E.
Striving to live Aloha
finishing.com - Pine Beach, New Jersey
---
November 5, 2013
A. For my 2 cents, electropolishing is as good as it gets. It needs to be controlled so that you do not damage the threads.
Second would be passivation. If you plan to do it yourself, I would go with the citric acid products. Safer, not better, than nitric based ones on 302. On 400 series, citric is superior.
James Watts
- Navarre, Florida
---
April 18, 2014
Q. I need any type of coating on stainless steel or carbon steel which give long life corrosion like (salt spray more then 1100 hours). Please give best solution for coating or plating.
Thanks,
Paresh
Paresh Jadavani
- Mumbai, Maharashtra, India
---
April 2014
A. Hi Paresh. You've given us nothing to go on (like whether this is sheet material or threaded hardware). And salt spray testing is a QA measure, certainly not a design guideline -- so to select a coating based on salt spray hours would be foolish. But James' suggestion of electropolishing for the stainless steel is a good one. And for plain steel, zinc phosphate, followed by electrocoat priming, followed by polyester powder coating would be a pretty robust finish. Good luck.
Regards,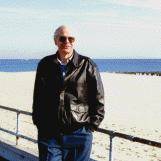 Ted Mooney, P.E.
Striving to live Aloha
finishing.com - Pine Beach, New Jersey
---
July 23, 2016
Q. Sir,
It's stainless steel fasteners m6 to m16, material 200-300 stainless steel.
paresh jadavani
[returning]
- mumbai,india
---
July 2016
A. Hi. You probably could do CED (cathodic electrodeposition) or other finishes on high quality stainless fasteners and achieve 1100 hours. But, again, it may not be a good idea to design to a salt spray test because it's entirely possible that bare electropolished 316 fasteners would be an all-around better solution than coated fasteners of any sort.
Is there a real design imperative that demands 1100 hours of salt spray resistance? A better design approach is often to understand the real world need, test to it, determine how many salt spray hours the parts which meet the real world need attain, and then use periodic salt spray testing as a quick check that nothing has gone south. Good luck.
Regards,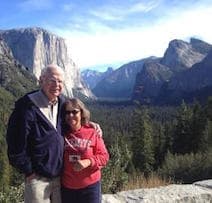 Ted Mooney, P.E. RET
Aloha -- an idea worth spreading
finishing.com - Pine Beach, New Jersey
---
October 25, 2016
A. My first recommendation would be NP3 coating or some of the higher end DLC coatings. Neither of these are a do it yourself finish, so I would find a finisher capable of doing either of them and send a test batch to them to finish and see if they meet your needs and expectations.

--Rama
Rama Shunn
- Woodinville, Washington USA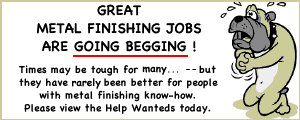 Plating Process Engineer [Wenatchee, WA]
Plating Supervisor [Chicago]
Plating Quality Inspector [Chicago]