World's #1 finishing resource since 1989
No login needed: Chime right in
topic 59433
Chromate Conversion Coating on Hot-Dipped Zinc Coated Steel
October 16, 2013
Q. We have a spec here that requires "steel tubing welded from steel conforming to ASTM A653, Grade SS 50, with hot-dipped zinc coating, conforming to ASTM A53, followed by chromatic conversion coating."
It's proving quite hard to find a supplier for this set of processes, especially considering that I'm not too sure on what the spec is specifically asking for on the chromate conversion side.
From my understanding, most chromatic conversion coats are performed on Aluminum or Zinc Plated Steel, is it possible to have chromate conversion coating on hot-dipped zinc (galvanized steel) and if so, is there an ASTM for this?
The intended environment for the tubing is in a high altitude, high humidity, with frequent rainfall environment.
Alan Lai
Buyer - Kapolei, Hawaii, USA
---
October 21, 2013
A. In the UK most galvanizers use a chromate conversion coating after hot dip galvanizing, but I don't think there's a standard for it.
Its doubtful (in my opinion) that this gives much significant longevity of corrosion protection compared to the life that non-passivated galvanizing gives. What it does do is that it causes the galvanizing to remain silvery shiny longer (and people like this aesthetic aspect, though they soon forget) say 2 months, and it helps prevent the phenomenon known as "wet storage stain" or sometimes "white rust" which forms when galvanized steel is stored in contact with other galvanized steel in wet conditions soon after galvanizing. (about 2-3 months protection, usually long enough to get the steel into its intended end use).

There's a strong movement to find an alternative to chromate, but so far there's nothing proven to do the same job.

Geoff Crowley
Crithwood Ltd.

Westfield, Scotland, UK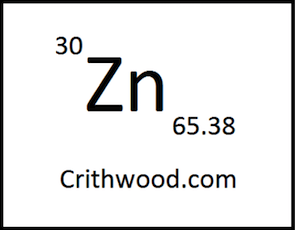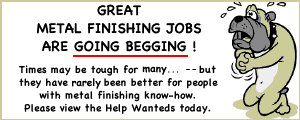 Junior Quality Engineer [Santa Clara, CA]
Plating Process Engineer [Wenatchee, WA]
Plating Supervisor [Chicago]
Plating Quality Inspector [Chicago]