World's #1 finishing resource since 1989
No login needed: Chime right in
topic 59422
Cu/Ni/Au corrosion products on ABS
October 9, 2013
Q. Hello All,

It has been a while since I've participated in the forum and I hope all the regulars are well!

I've a root cause investigation I was hoping someone could help me with - I've got a product where we are plating ABS727 with Cu, then Ni, then Au and finally some antioxidant coating I've not been able to get details on yet (ongoing investigation on that).

We did a 30 day hot/humid (55C/95%) storage test and ended up developing white spots of foreign matter on the surface of the part. We took some samples and sent them out for chemical analysis and the preliminary results are indicating that it is primarily nickel, carbon, oxygen, chlorine and sodium (the lab is prepping a more detailed report now that shoudl include relative quantities).

My supplier believes that the problem was caused due to two mistakes - the use of ABS757 instead of ABS727 and an "improper copper plating procedure" (ongoing investigation there too - that is all the detail I've got now).

Would these corrosion products make sense given the suspected root cause? It would seem that we are missing sulfur and/or copper, but possibly I'm missing some fairly common failure mode. Does anyone have any opinions?

Relative to all the questions I should be able to answer now: I'm not sure of the method of deposition for any of the metals, though I'm trying to find out now. The supplier is in Taiwan and my primary contact isn't an engineer - sometimes getting fine technical details takes a bit (especially on chemical stuff... electrical and mechanical they are good on). There was no salt spray or any INTENDED cleaners or other chemical exposure other than the humidity in the chamber. The part itself is a fairly small (1.5 cm x 1.5 cm) parabolic curved mirror.

Thanks,
James Gorsich
James Gorsich
Product Designer (former Plater) - Los Angeles, California
---
October 10, 2013
A. Assuming the plating process is in order, and from the limited analysis, it sounds like degradation of the mystery clear coating. Plating and other coatings from Taiwan can vary from world-class to garbage. I spent two years there doing world-class plating, but visited many back-alley,slop-jar shops.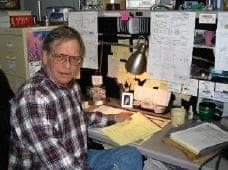 Jeffrey Holmes, CEF
Spartanburg, South Carolina
---
October 14, 2013
Q. Hi Jeffrey,

That makes sense, and I'm pursuing that now - especially as I'm concerned that the mystery coating will mess with other key characteristics.

If you made the assumption that the plating process WASN'T in order though and eliminated the mystery coating as a suspect, would the corrosion products make any sense then? Or, to put it another way, does the mystery coating look like the only POSSIBLE (or reasonably probable) suspect, or just the most likely?

So far I have been able to determine that the nickel is electrolytic rather than electroless, but nothing more.

Thanks,
Jim Gorsich
- Los Angeles
---
October 16, 2013
A. Jim:

"white spots" sure sounds like something on the surface, either from the mystery coating, or from some later contamination, possibly something as simple as contaminated rinse water. If the stains involved some degradation of the nickel or copper, then I'd expect blue or green color.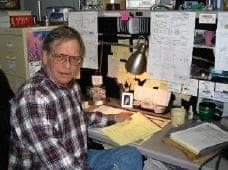 Jeffrey Holmes, CEF
Spartanburg, South Carolina
---
October 17, 2013
A. Hi,

In making this submission, I am acutely aware of the old adage "Fools rush in where angels fear to tread". I know nothing about types of ABS let alone their influence on corrosion resistance. But are we not looking at simple electrolytic corrosion between nickel and porous, thin gold? It is a common problem with electroplated nickel/gold jewelry. In which case, the remedy lies in thicker gold or organic coating.

Harry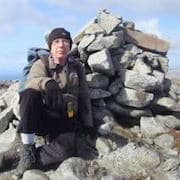 Harry Parkes
- Birmingham, UK
---
November 11, 2013

Hi Harry and Jeffrey,

We ran another bath of parts, trying the correct plastic, thicker gold, and an organic top coat (which wasn't included before) - it looks like all 3 made a very big difference. Also, we got the final results in from the lab and sulfur did show up this time.

So, right now it looks like the wrong ABS substrate prevented a good original plating and resulted in corrosion of the underlying layers. Could be wrong, but it fits all the data.

Just wanted to say thanks to both of you and wrap up the thread

James Gorsich
- Los Angeles, California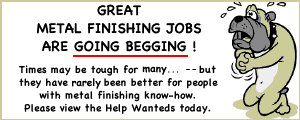 Junior Quality Engineer [Santa Clara, CA]
Plating Process Engineer [Wenatchee, WA]
Plating Supervisor [Chicago]
Plating Quality Inspector [Chicago]