World's #1 finishing resource since 1989
No login needed: Chime right in
topic 59395
Clear coat for gold leaf and leaf-type silver paint
An ongoing discussion from 2004 through 2016 . . .
2004
Q. I am presently Gilding Ceilings in a Palace in the United Arab Emirates - using Dutch Gold. Although I am inside, the outside temperature is very Hot and with high humidity. I am, however, experiencing high levels of oxidation of the Dutch Gold leaf. Any clues as to cause?
Chris Holmes
Interior Decoration - Abu Dhabi, UAE
---
2004
A. I believe that "Dutch Gold" is a simple brass (76 percent copper 24 percent zinc). It has nothing to do with the metallic element gold. As such, it will corrode the same way as any other brass, given warmth and moisture and air.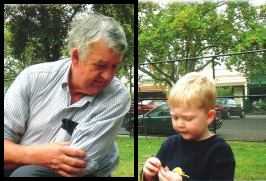 Bill Reynolds [dec.]
consultant metallurgist - Ballarat, Victoria, Australia
We sadly relate the news that Bill passed away on Jan. 29, 2010.
---
2004
A. Dutch gold is not a gold, it is a copper alloy and it will corrode and tarnish. You may need to cover it with a clear coat or to use a low karat real gold.
Good luck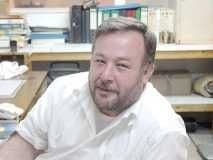 Khair Shishani
aircraft maintenance - Al Ain, UAE
---
2004
A. Dutch Gold is a high Copper-content brass, beaten into a thin sheet. It is not surprising you are seeing corrosion in that atmosphere. Brass fittings need either constant polishing or a protective clear finish such as lacquer.
Tom Gallant
- Long Beach, California, USA
---
2005
A. The best to avoid this expensive problem is not to use imitation gold in this type of projects.
Imitation colour 2 1/2 is an alloy with 85 % copper and 15 % zinc. = beaten bronze. If you heat this material with a lighter it will tarnish. This material is sensitive to temperatures, UV light, humidity.

During the manufacturing beating process (heat), imitation gold starts to oxidise and also if you protect with varnish after finishing your gilding work you can't stop the slow and progressive oxidation.

Humid surfaces, fresh varnish coats, and also working this material without gloves will cause severe problems.

To avoid this problems the use of Genuine Gold Leaf with a 23 / 23,5 or 23,75 carats content will give you a perfect finish with a very glossy or matte shine if you prefer.

How long can genuine gold leaf last ?
The oldest genuine gold leaf gilded surfaces known to me are at the Egyptian museum in Cairo and dates back 5.000 years.
Christian Scheuring
Gold Leaf Manufacturer - Schwabach, Germany
---
---
Clear coat on gold leaf
2005
Q. Gilding is a ages old technique wherein gold leaf is gilded on any substrate. My requirement is to clear coat this gold leaf and to protect from abrasive winds and atmospheric changes.
Iqbal Warakhwala
- Dubai, United Arab Emirates
---
2005
A. Dear Mr Iqbal
Yes you can go 15- 20 microns of electrolacquer to enhance life of your product.
Regards
Qutub Saify
- Ajman, UAE
---
---
September 1, 2013
Q. As you may know there is a type of silver paint that is often called Leaf-style due to its approximate resemblance to gilded leaf. If (for instance) sprayed on it starts out looking grey but somehow the reflective particles align themselves in a lattice and it takes on a much more reflective characteristic (I think that the particles may sometimes be lead).

Like metal leaf however it is quite delicate and even gentle rubbing will dull it back to grey.
I am looking for a protective clear coat of some sort (or perhaps an application method) that will protect the paint. Of course just like the clear coating of gilding some of the luster is lost however all the applications I have used seem to completely 'melt' the silver paint and upset the lattice turning it dull grey.

The paint I have been using is (left unmolested) an excellent product made by Chase Products Co called Champion Sprayon Sterling Silver Spray Enamel =>
I have tried general enamels, a water based acrylic, 2 part urethanes and even polyester. All destroy the original luster.

Is there any product that anyone can recommend or perhaps an application technique of any of the above that will protect the silver paint?

Thank you for any ideas.
Rod Palmer
Industrial Designer - Melbourne, VIC, AUSTRALIA
---
September 30, 2015
Q. Hi. Were you able to find a spray coating like a clear poly to cover the Champion Sprayon Sterling Silver which will not ruin the silver shine? Could you advise your solution to the problem if any. Thanks, Jay
Jay Sheinfeld
builders - Washington Depot Connecticut, USA
---
September 2015
A. Hi. There are a number of fairly expensive proprietary "chrome look" paint systems which are comprised of 3 coats:
1- a primer,
2- a shiny coat which is either a silver nitrate 2-component mix or flakes similar to what Rod is describing, but probably made of aluminum
3- and a clear coat.
I don't know which brands use the 2-part silvering vs. the flakes, but if you can find them, they may offer the clear coats that work well with them. You could start with the banner ad at the bottom of the page. Good luck.
Regards,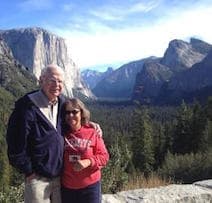 Ted Mooney, P.E. RET
Aloha -- an idea worth spreading
finishing.com - Pine Beach, New Jersey
---
October 1, 2015
A. Good day Rod.

I would look at the MSDS of the silver enamel.
I would think that paint thinner, mineral spirits,toluene would/could compromise the finish, as these are used for "clean-up".
Have you tried a nitrocellulose based clear lacquer?
I have worked in the jewellery industry, producing pearlescent effects on painted cast polyester for earrings, pendants, etc., which was difficult, using urea,soap,boric acid, etc. This coating was very fragile,but with a clear coat of nitrocellulose lacquer the final finish was not compromised.
Hope this helps and good luck.

Regards,
Eric Bogner
Lab Tech. - Whitby, Ont., Canada
---
---
Weatherproof an outdoor sign that is gilded and painted
March 12, 2016
-- this entry appended to this thread by editor in lieu of spawning a duplicative thread
Q. We want to create a European guild style outdoor sign for our store (wrought iron with gilding/painting). Would anyone know how we can execute it in color, with gold touches, and make sure it is weather proofed? Delhi gets extremely dusty, with occasional heavy rain, and a lot of sun. Any help much appreciated. Thank you.
Jay Singh
- new delhi, india
---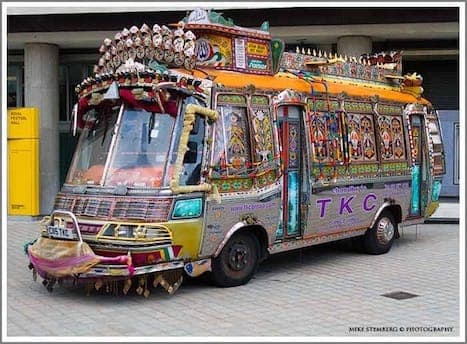 March 14, 2016
Hi Jay

I doubt if we can begin to compete with the painting skills available to you locally =>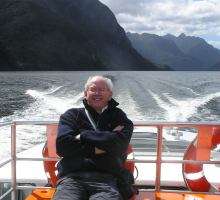 Geoff Smith
Hampshire, England