World's #1 finishing resource since 1989
No login needed: Chime right in
topic 59378
Blisters found on Sulphuric Acid Anodizing Parts
August 16, 2013
Q. We are facing some problem in sulphuric acid anodizing 2024 and 6061 AL materials using MIL-A-8625 Type II recently.

Our part is 1.7 m in diameter with 4 jigging points. We revealed some blisters on the surface after sealing process as per attached pictures: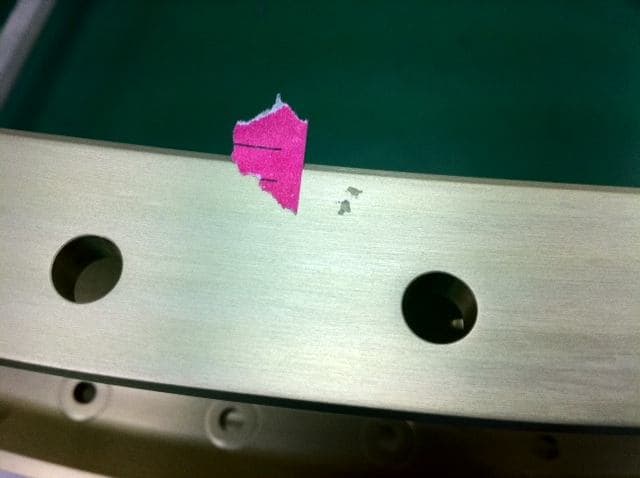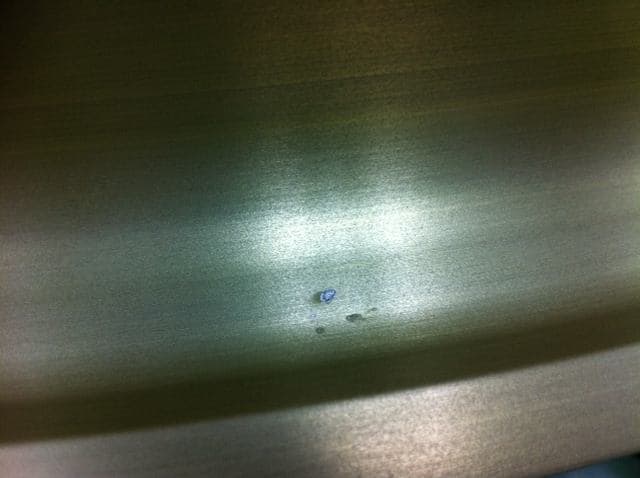 Those un-anodized blisters seem to be more than 0.002" deep and can't cover by anodizing. They usually happen 45 deg away from the jigging points but not necessarily the same area at all times, and it appeared on opposite side as well. In addition, those small blisters only appeared on the horizontal and top surfaces of the part but it never appeared on the vertical or bottom surfaces ever.

We need valuable advise on this issue since we found no problem with the materials and also we have tried changing the new chemical but it still appeared. Thank you.
Han Lin Yap
Operation - Baya Lepas, Penang, Malaysia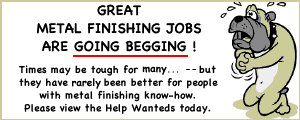 Junior Quality Engineer [Santa Clara, CA]
Plating Process Engineer [Wenatchee, WA]
Plating Supervisor [Chicago]
Plating Quality Inspector [Chicago]