World's #1 finishing resource since 1989
No login needed: Chime right in
topic 59375
Scale on the dcoat after hard chrome plating
August 14, 2013
Q. 10 years hard chrome plating experience, we never met this kind of issue. Attached is the defect photo, the scale on the chrome surface will be peeled after chrome grinding, it was validated, we have more than 10 pieces needing to be stripped due to this issue. Since last Friday we find this issue on chrome plating, but we didn't find the deviation from solution; as for practice, operator just followed the COS, but the quality of deposit is in-and-out.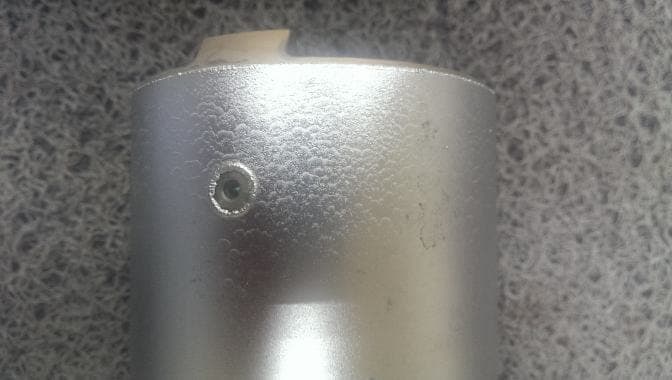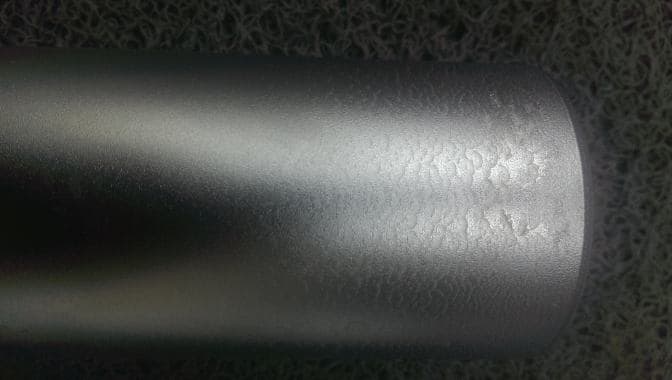 Li Sizhi
- Suzhou, Jiangsu, China
---
August 24, 2013
A. Hi Li,
You have not mentioned if the job is fresh or you are replating it.
In case you are replating, it appears to me that the job has been earlier welded by some material that is not adhering to chrome well due to improper activation.
As far as the picture tells, I see some kind of welding beads which made me feel so.
Let's see what the other experts from the industry have to tell.
OR maybe the job was stripped in HCl which caused surface cracks and hence non adherent coating on the surface.

In case my first guess is right, try scouring the job with pumice after etching and then plating. You may succeed..
All the best.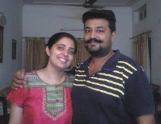 Vikram Dogra
Irusha India - Chandigarh, India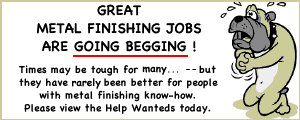 Junior Quality Engineer [Santa Clara, CA]
Plating Process Engineer [Wenatchee, WA]
Plating Supervisor [Chicago]
Plating Quality Inspector [Chicago]